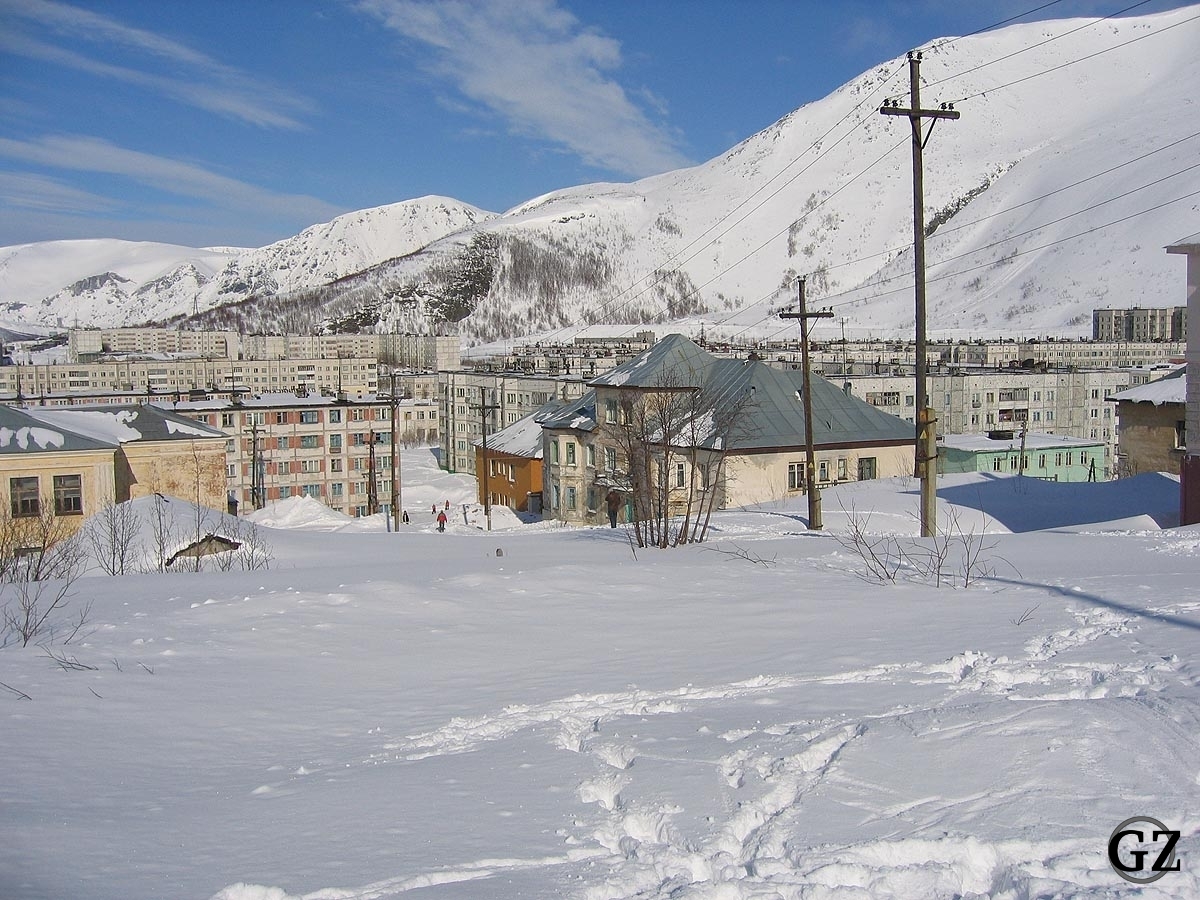 The winter 2006-2007 in Vienna was no winter at all: hardly ever that the temperature went below 0 °C, hardly any snow. That of course is reason enough to plan a trip further north, to catch up with some winter impressions.
Looking on an European train map Murmansk popped immediately into my eyes. After a short talk with my friend who joined me for that trip it was pretty soon clear where we will spend our vacation: Mostly in the train, but not without seeing several interesting places such as St. Petersburg, Murmansk, Kirovsk, Belomorsk and Warszawa.
After arriving in St. Petersburg we stayed a few days in a hotel day, also because we still needed to check some tickets for the train ride in Russia. We weren't able to do so in Austria already, at least not without paying shit-loads of many to a travel agency, thus we organized them ourselves in Russia. What I learned there: even if there is a ticket counter for foreigners, don't expect that the employees speak a foreign language :-) Anyhow, you don't necessarily need to talk a local language to get along, so with the tickets in our hands we left to Murmansk. Right after we left the (Ladogsky) train station it started to snow, what a great omen!
In Murmansk we stayed two nights in a hotel before we left to Apatity, where a guy who we met on the train to Murmansk picked us up at the train station and organized for us to stay at one of his friends (Thank you very much for your generosity and hospitality!!). Meeting really nice people in Kirrovsk, it felt hard for us to leave this beautiful place, which embedded in the Khibiny mountains (see also for summer pictures in 2009). However, we already had our tickets to Belomorsk, where we stayed for another two nights, to see the (still frozen) White Sea. From this village we then went back to St. Petersburg to visit the Hermitage (for 2 days!), which indeed is one of the most impressing museums I have ever visited, and which is on my agenda at every visit in the beautiful city of St. Petersburg since then. Oh – and as a surprise we also saw some sort of a military parade or some kind of inauguration for young soldiers.
In total it was so much worth to go to Murmansk, one of the best things we could have done. We met amazing people, we visited beautiful places, we enjoyed the Russian culture – and we got to catch up with winter in Russian Lapland. Great trip!