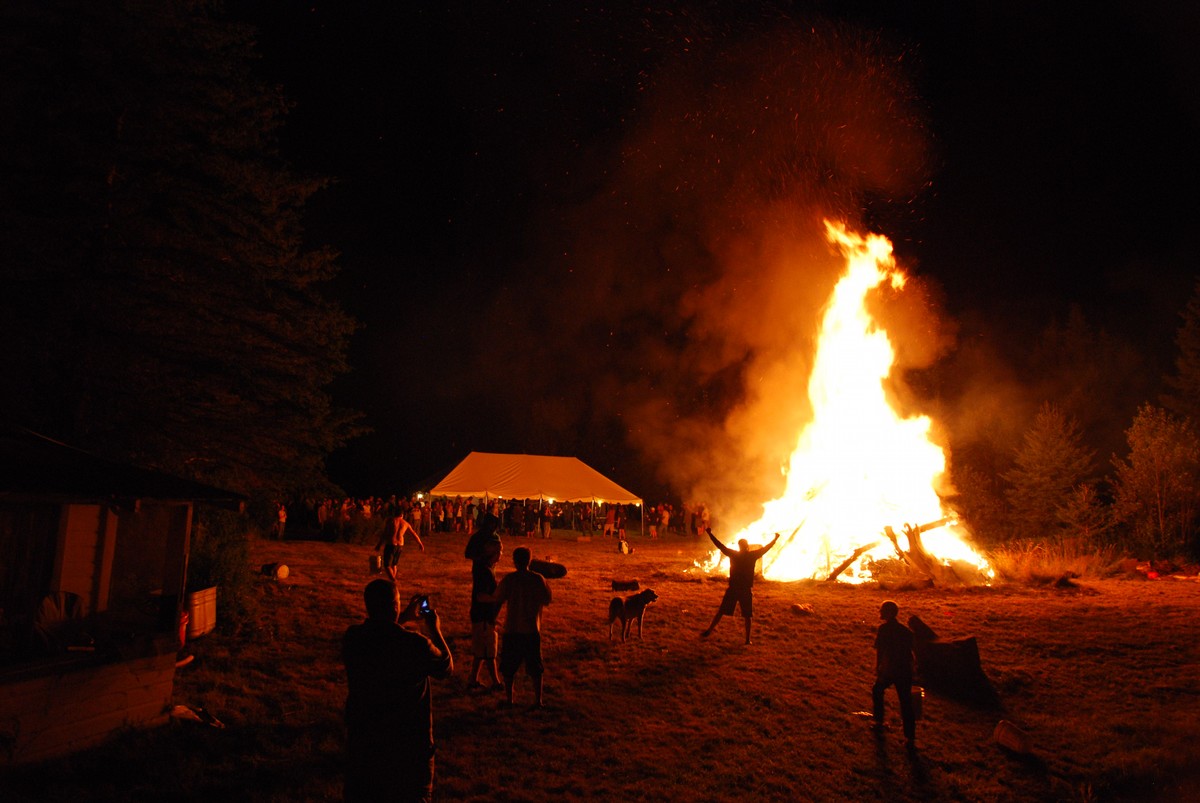 In the first night in the US, after traveling for a few days from Lovozero – in the high North of Russia, to Vermont – in the Northeast of the United States, my friends, who I was visiting, asked me if I would be interested in joining them to a small beer festival in the region. They didn't have to wait long for an answer ..
One of my friends was supposed to have a gig with his band at this annual beer festival. When I got asked if I want to join, I just thought: "Wow! What an arrival!" I didn't even need to think about my answer, and the next morning I was sitting in a car heading North. We first visited some friends of them, who partly also played in this band, on the way. After having a great barbecue, a short boat trip with the super fast, solar panel powered boat with comfortable garden chairs, we went on to this festival.
As my friend said, it was a small festival, and they were the only band playing. The basic idea behind this festival was: Everybody brings some thing, everybody takes some thing. There was a nice assortment of various beer from all over the world, but most of the beer came from local micro breweries. In the middle of this kind of camp, a huge pile of old wood was waiting for getting burned, while the band was supposed to play. After it was lighted and the music started, there was an incredible atmosphere in combination with lots of great beer and good food! Thus, not only the many and different beer were splendid, but the festival as a whole was a wonderful and unexpected experience.