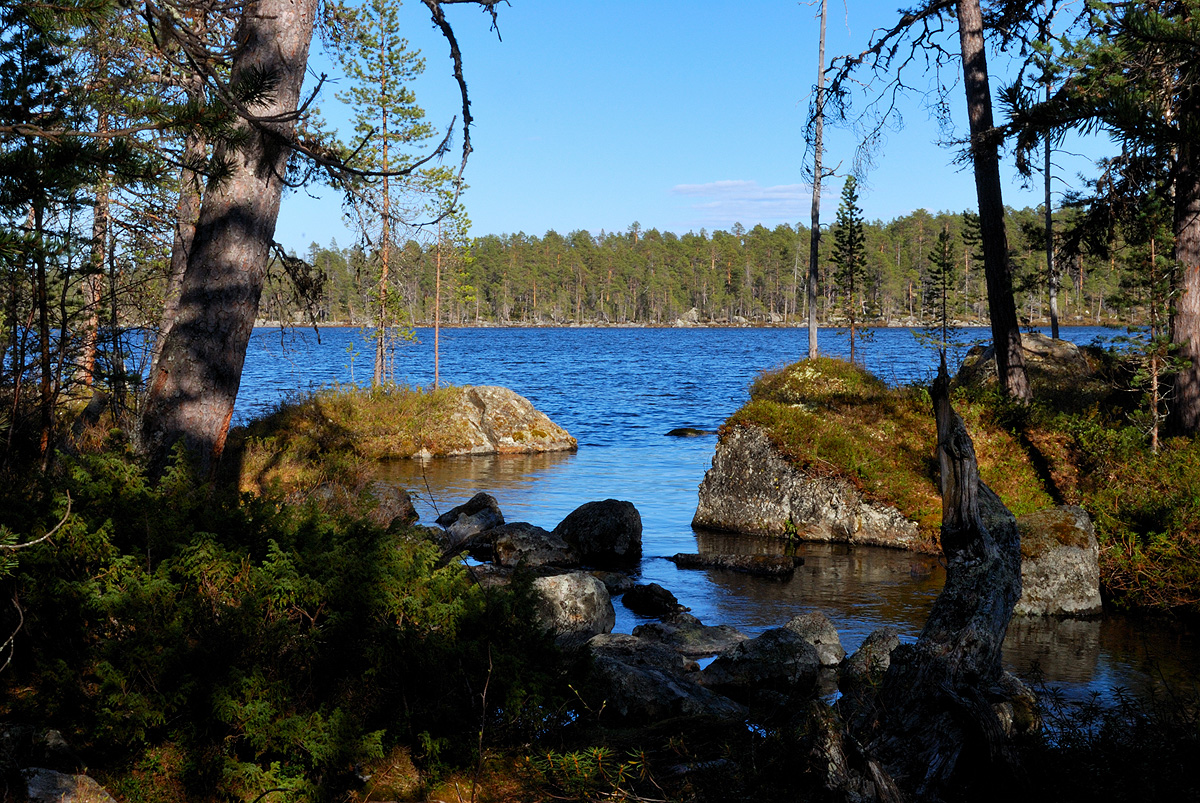 The polar day has arrived, and yet the amount of mosquitoes can still be counted easily on one hand. Being for a short visit in Inari, a walk to the Pielpajärvi Wilderness Church seemed very inviting. Not because of visiting a Christian sanctuary of course, but because the walk there is really nice and can also be managed if you don't have much time. And as a matter of fact, I had a tight schedule, but needed some fresh air. Furthermore, at the lakeside there is a really nice laavu where you can also grill some semi-delicious makkara.
The church itself is the second in that place (The first one was built with the violent Christianization of the local indigenous people in 1646), finished in 1760, and thus one of the oldest, still existing buildings in Finnish Lapland. It was built in a spot, where the Saami people had a winter village before they settled in Inari. When a new church was built in Inari, the wilderness church lost its importance, but got reactivated for the time the Inari church was rebuilt after being destroyed during the second world war.
As there are hardly any buildings left in Lappi that survived the second world war, it is one of the very few chances to see some old architecture in this area. In combination with the nice walk to there, I can only recommend to visit this place.