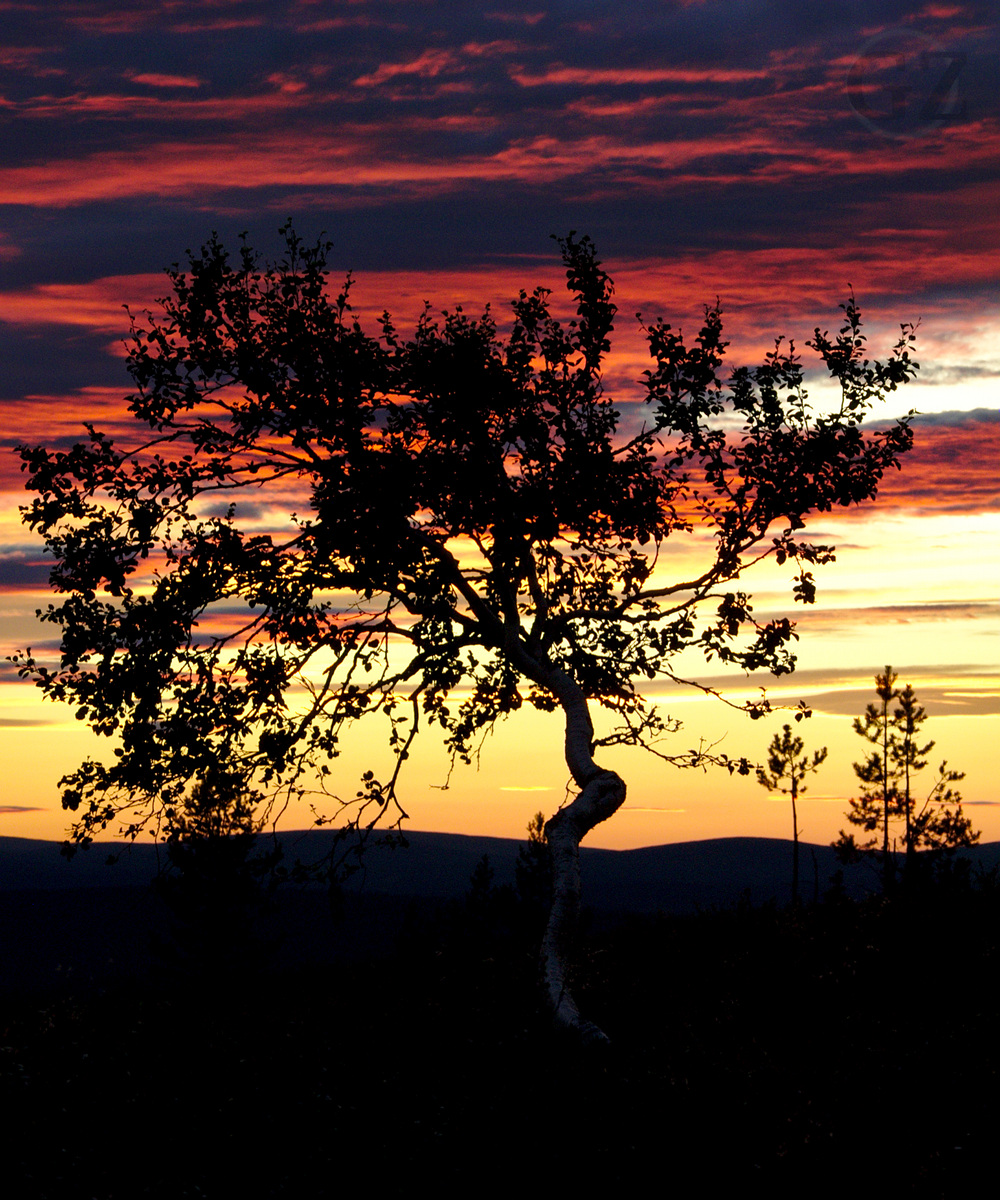 Since a few days the sun is finally setting again, after it has been staying above the horizon for about two months. Reason enough to go and visit the summit of the Pyhäkero fell, to enjoy a sun set and a colourful night sky on the Northern edge of the Pallas-Yllästunturi national park.
Another big advantage – besides the amazing view – is that on the top of Pyhäkero fell, because of wind and the absence of trees, there are way less mosquitoes than down in the valleys.
All together, really good components to enjoy a wonderful evening and night on Pyhäkero, during a warm summer time in Lapland.