During this relatively warm winter I kind of lacked the urge to go for a longer skiing trip. So now, end of April, it was about time to change something about that. With a friend we went for a few days to Ropi, in the Käsivarsi wilderness area.
---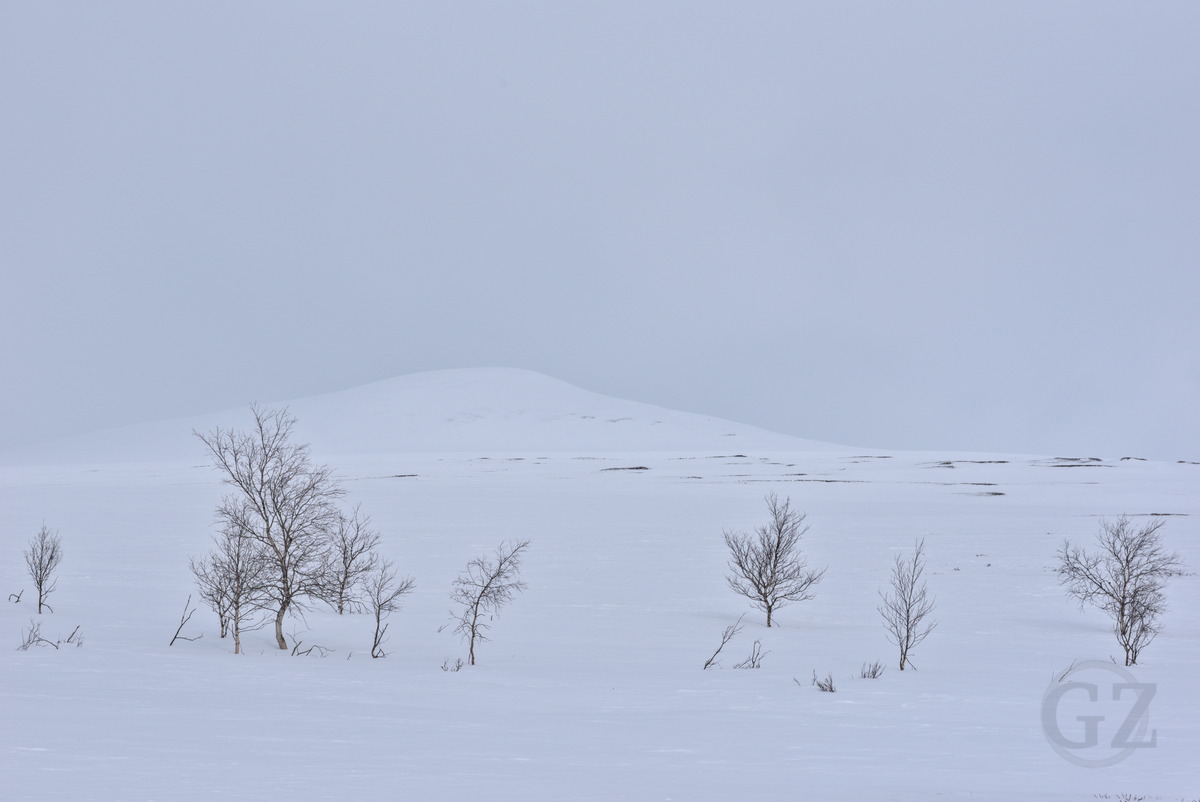 This has been a relatively warm winter, with late arrival of ice and snow, and few cold days. For a long time I didn't feel the urge to go for a ski hike, that I usually experience. However, as the days got longer and I started to ski (with my cross country skies) in the fells, I felt that is time to eventually go for a short hiking trip, before the snow disappears.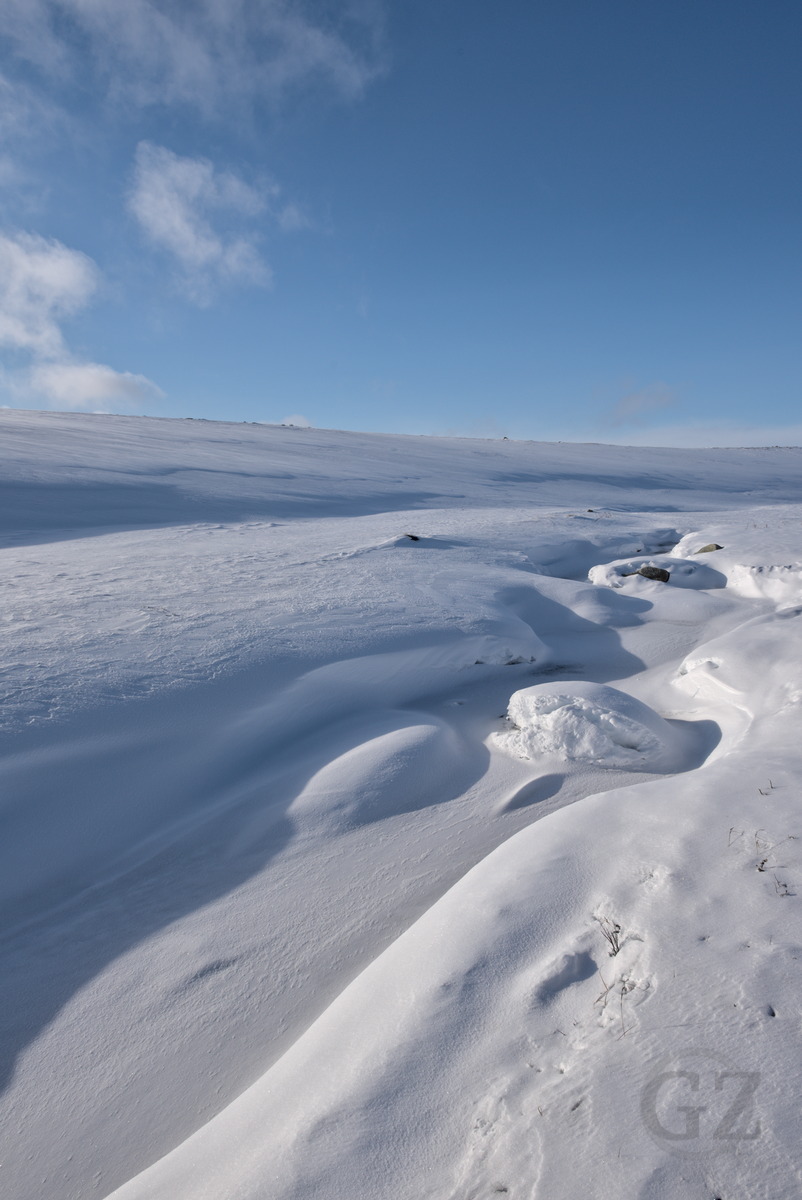 With a friend we put together our gear, and headed to Ropinsalmi. From there we started toward the Ropi open wilderness hut, where we arrived late in the evening. the next day we skied around in the fells toward the Kaskasjoki open wilderness hut. We spent some days just skiing around, to wherever we felt it looked nice or interesting on the map, as we both haven't yet been to the area. After a couple of days we headed back to Ropinsalmi.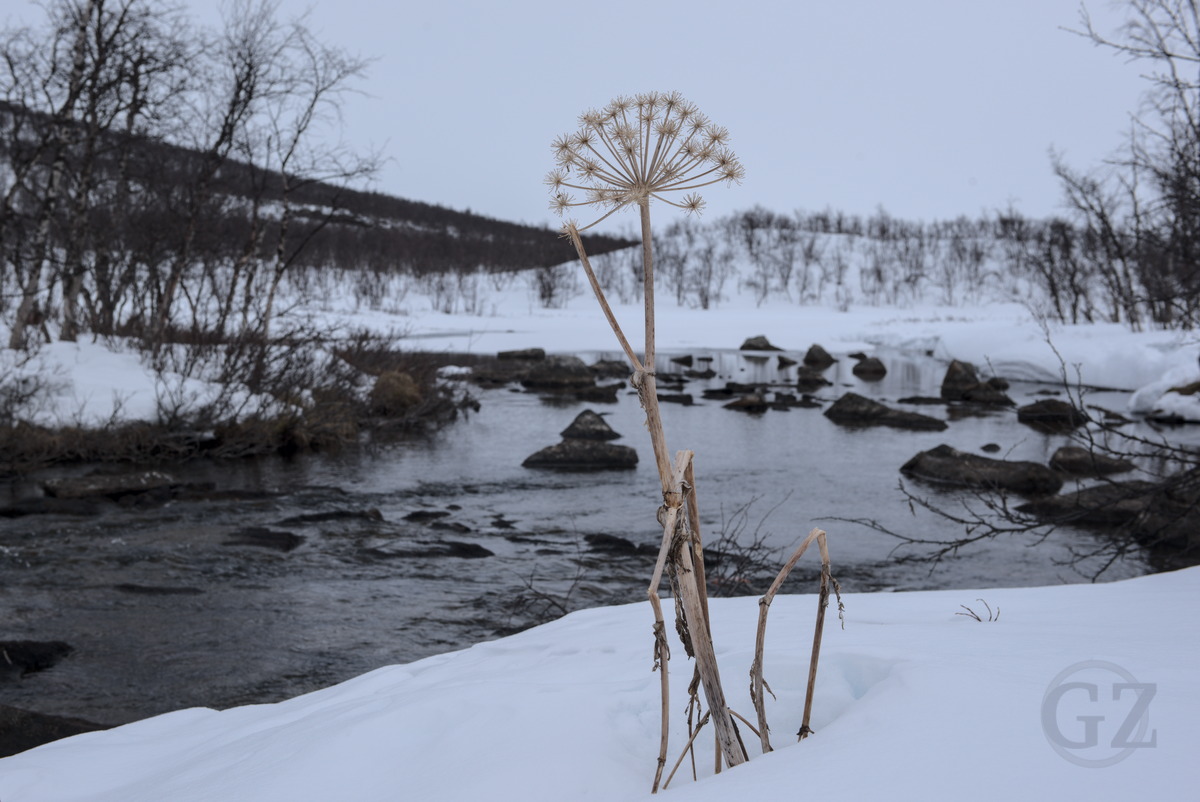 The weather was mainly gentle to us, we had mainly temperatures below freezing. Because it has been quite warm the week before we went on our trip, the snow was very hard and it was easy to ski anywhere we wanted. Similarly it was for the many animals we saw during our trip. This included a wolverine which we saw from rather close. I got very excited about that, not only because it was the first time I saw a wolverine in the wild, but also because they have become quite rare in Lapland.