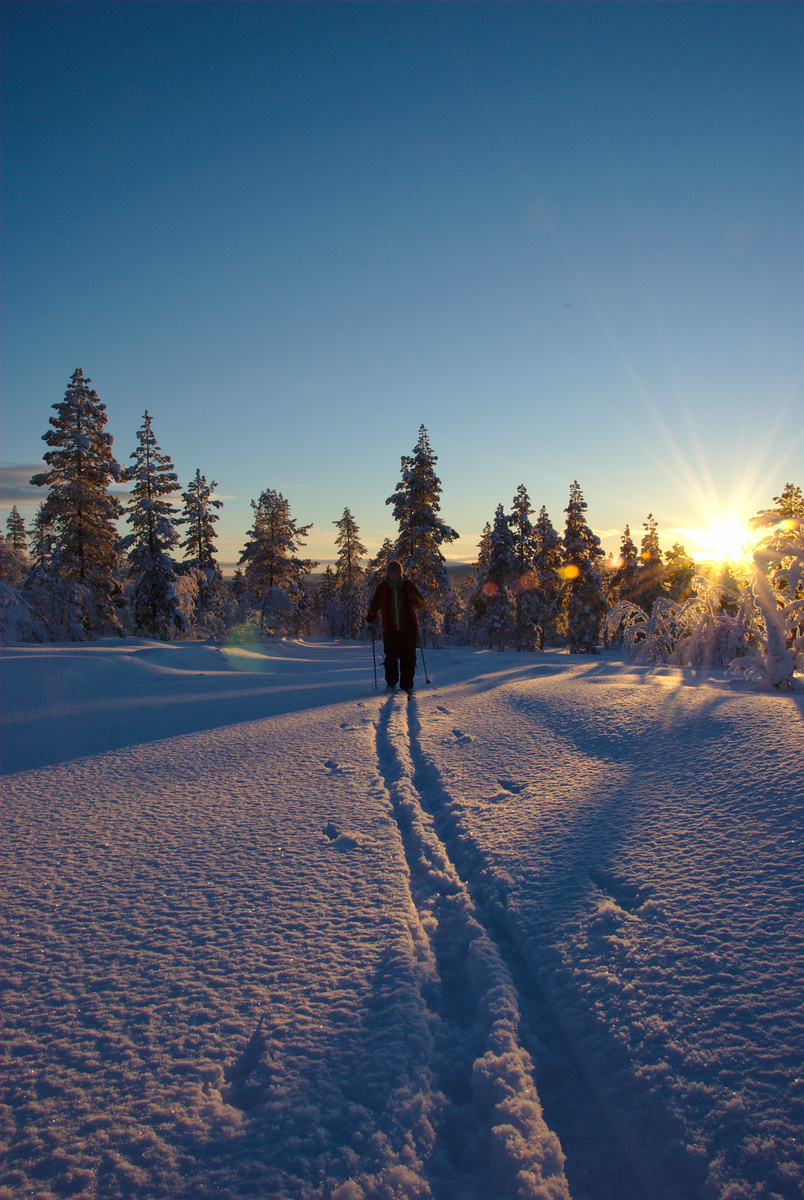 Mathematically, the sun should be back in Enontekiö since 5th of January, however, it took until the 19th, when I was finally walking again in direct sun light for the first time since Kaamos (= polar night) is over. Unfortunately, that day the walk to the bus station – which brought me into the natural brightness of the big yellow thing – took me just a few minutes, so I haven't been able to spent a long time in the sun. Nevertheless, after I have been away for a week, I gratefully took out my regular cross country skiers, for a short run in the sun when it returned.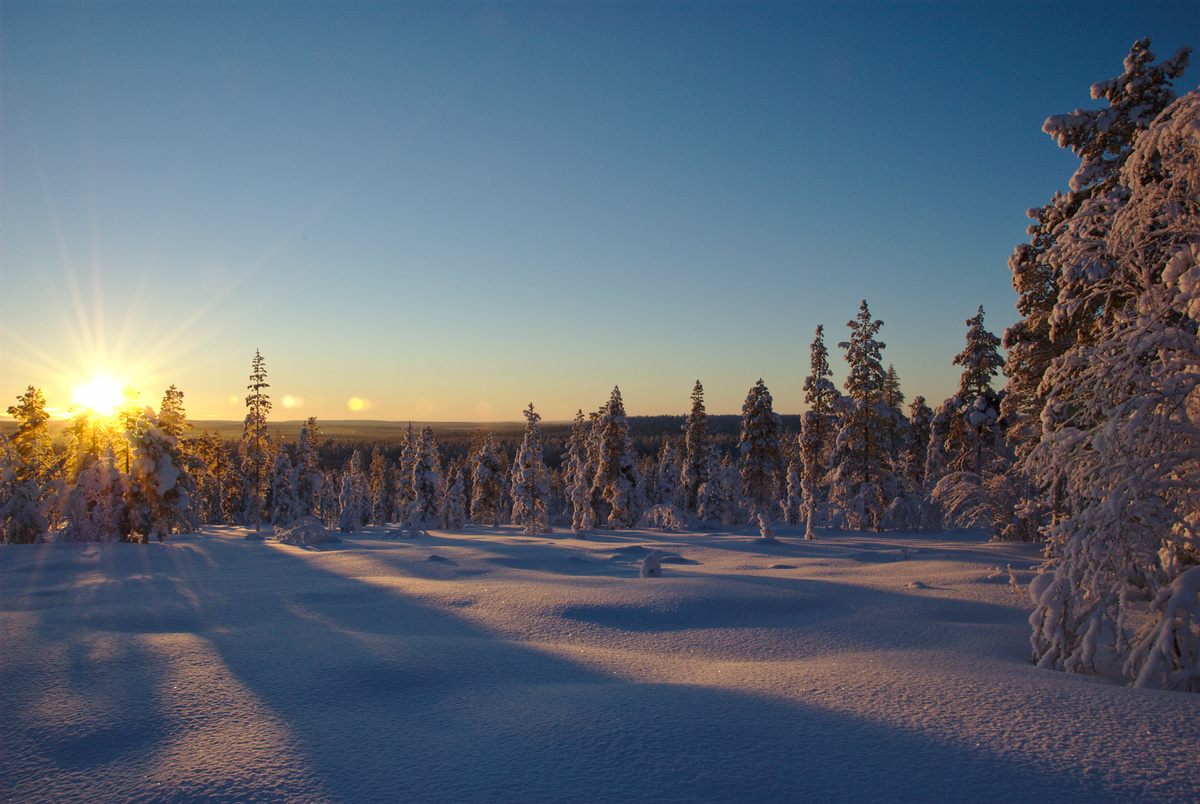 In theory, the sun should be absent for pretty exactly a month. However, because of the beautiful fells in the South it takes a bit longer until shafts of sunlight make it back into the village. Also, the recent snowfalls hindered the sun of shining right into the Ounasjärvi valley. Just yesterday, when we went ice fishing to Rautujärvi, we were still skiing through heavy snowfall.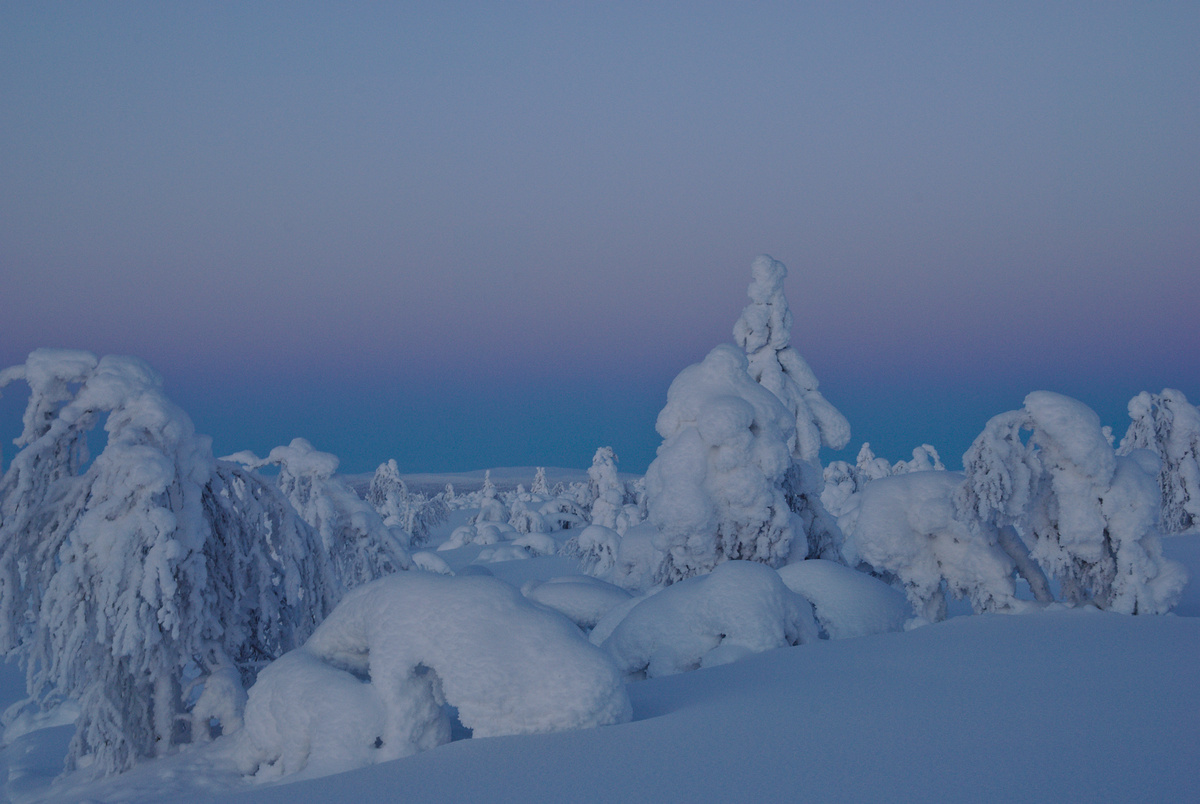 However, when we saw the clear sky today in the morning, we decided to change our forest skiers from the day before to regular xc-skiers, and see where we feel like going to. The tracks where not maintained yet and we had the luck to make fresh traces into the snow. Though, we weren't exactly the first ones to make some traces on the snow covered skiing tracks: Just about 100 m behind our house we discovered a small reindeer herd, that also took advantage of the hard packed snow, when looking for some forage just next to the village of Hetta. When coming closer to Jyppyrävaara, we discovered the hills in direct sun light and decided to ski up Jyppyrävaara, taking the Pahtajärven polku. The purple/reddish colored snow from the low standing sun was at least as amazing as the deep blue and highly saturated colors of the sky, while we found trees with heavy snow loads on the ground. But see for yourself ….