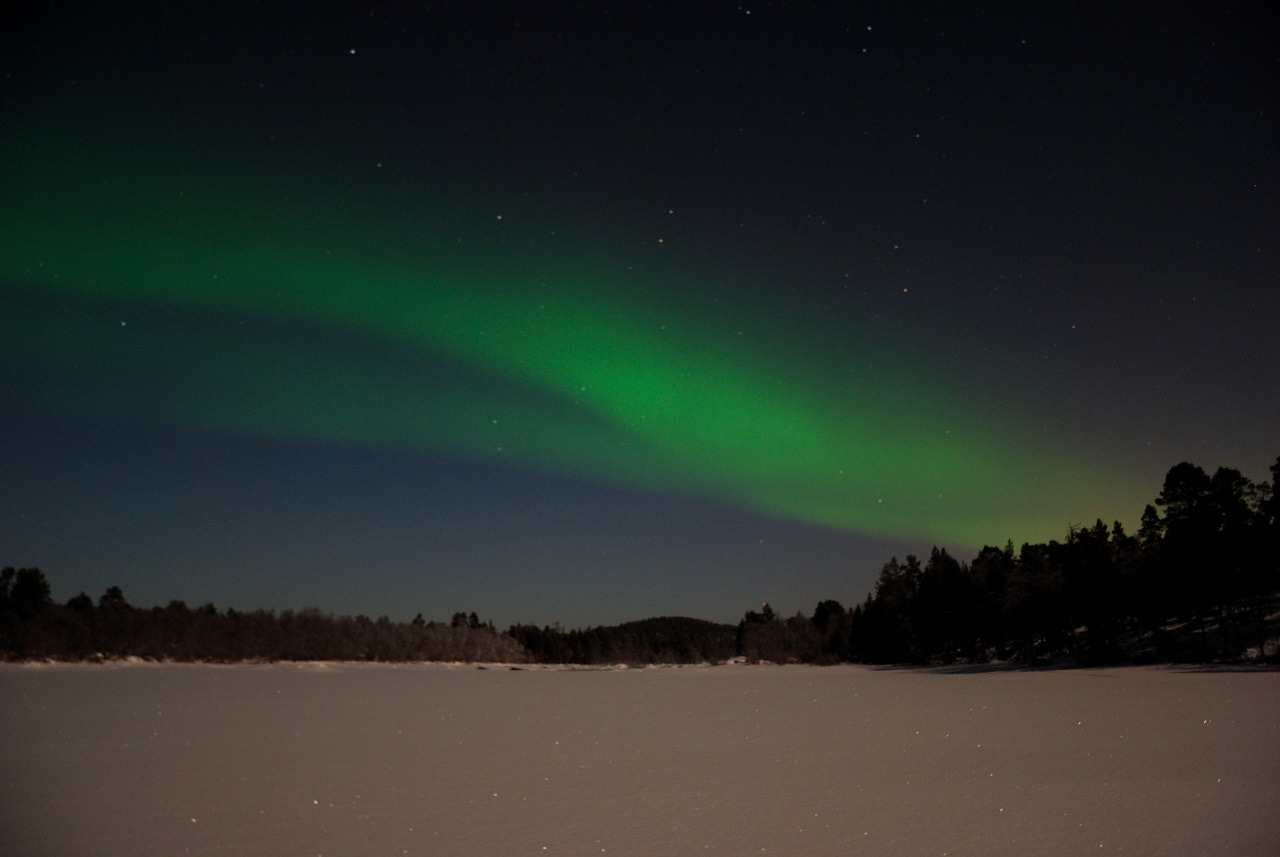 In December in Rovaniemi, the sun doesn't stay out long, for two days the sun doesn't show up at all. Not long enough for a friend and me, so we decided to head North to Inari for a few days, to enter total the Arctic night and the total absence of direct sunlight. We rented a cottage in order to get some pleasant sauna turns in the frosty winter landscape, just under the beautiful moon light. And, as if this wouldn't have been enough, some Northern Lights enhanced the basic brightness provided by the moon, to brought us most a pleasant and delightful atmosphere.
Even though it took us quite a while with the available tools to get together an ice hole, which in the end wasn't big enough for swimming, it still served us well for getting some refreshing moments after sauna. Unfortunately it was so cold (about -25 to -30), that after every sauna turn we first had to smash the ice again, as it was thick enough to hold a person after each turn. Nevertheless, we had our own bathtub in the river, wonderful view, and Northern Lights playing above our heads.
Here are some impressions of the night time as well as around noon..