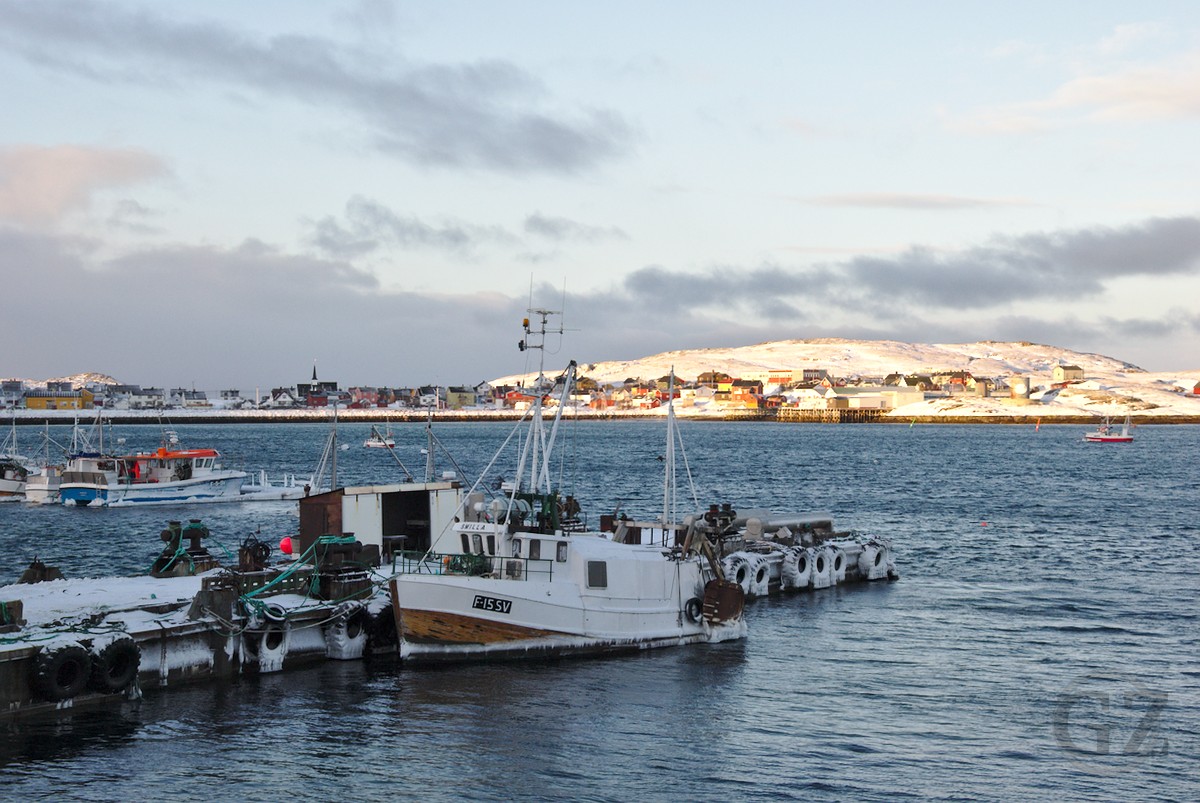 Recently I visited the small village Bugøynes on the Varangerfjord in Finnmark, northern Norway. The way back home turned out to become a long one as I experience a blizzard along the way ..
Recently I stayed for a couple of nights in Bugøynes, a small fishing village on the Varangerfjord in Finnmark, the northernmost county of Norway. Bugøynes is a very interesting place, as the inhabitants are mostly ancestors of Finnish immigrants, which is why Finnish is still spoken by most of the villagers. As in many northern, small places, the population has declined, and nowadays some 200 people are living there.
During our stay – I was traveling with a colleague since the visit was work related – we experiences everything from snowstorm to blue sky. While we had some snow fall on our way to the village, the most severe weather was only to come on our way back home: The day we had planned to depart we needed to wait for a snow blow to clean the road, as a snowstorm during the night made the road impassable. After we were finally able to leave the village, strong wind came in again and snow started to fall again. All the way to the border and afterwards we had lots of snow falling, until, somewhere near Inari in Finnland, we had no precipitation for some time. To our surprise the sky totally cleared up and we made a short break in order to gaze at the northern lights above our heads. However, shortly after the sky got cloudy again and strong winds started to blow again. While my colleague continued to Rovaniemi, I took a car back home to Enontekiö. After Muonio a blizzard set in and driving became just super exhausting and difficult, until the point when I actually got stuck in the deep snow on a bridge. Anyhow, after I got the car loose again, I continued in very slow speed, as I couldn't even see the guard railings next to the road, since everything and every direction turned into a white wall. Only after reaching Palojoensuu and leaving the Muoniojoki valley the sight got better, and I happily made it home in a safe way.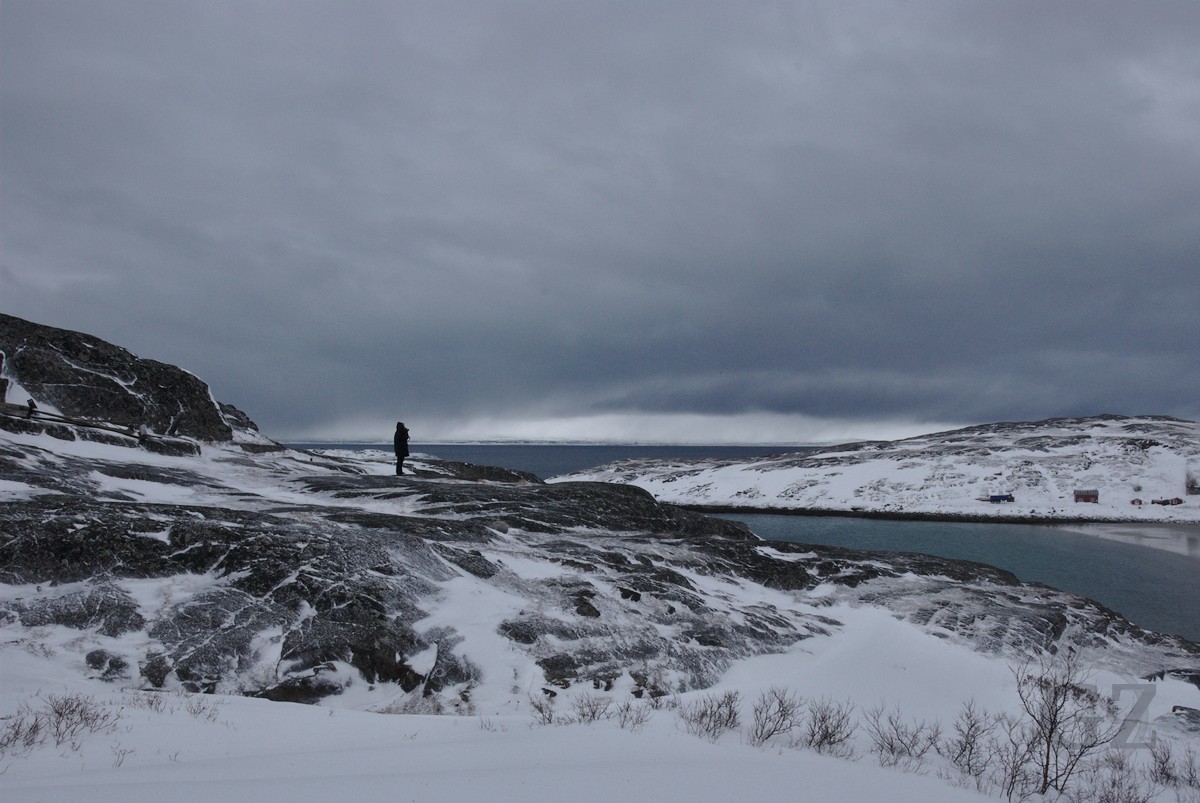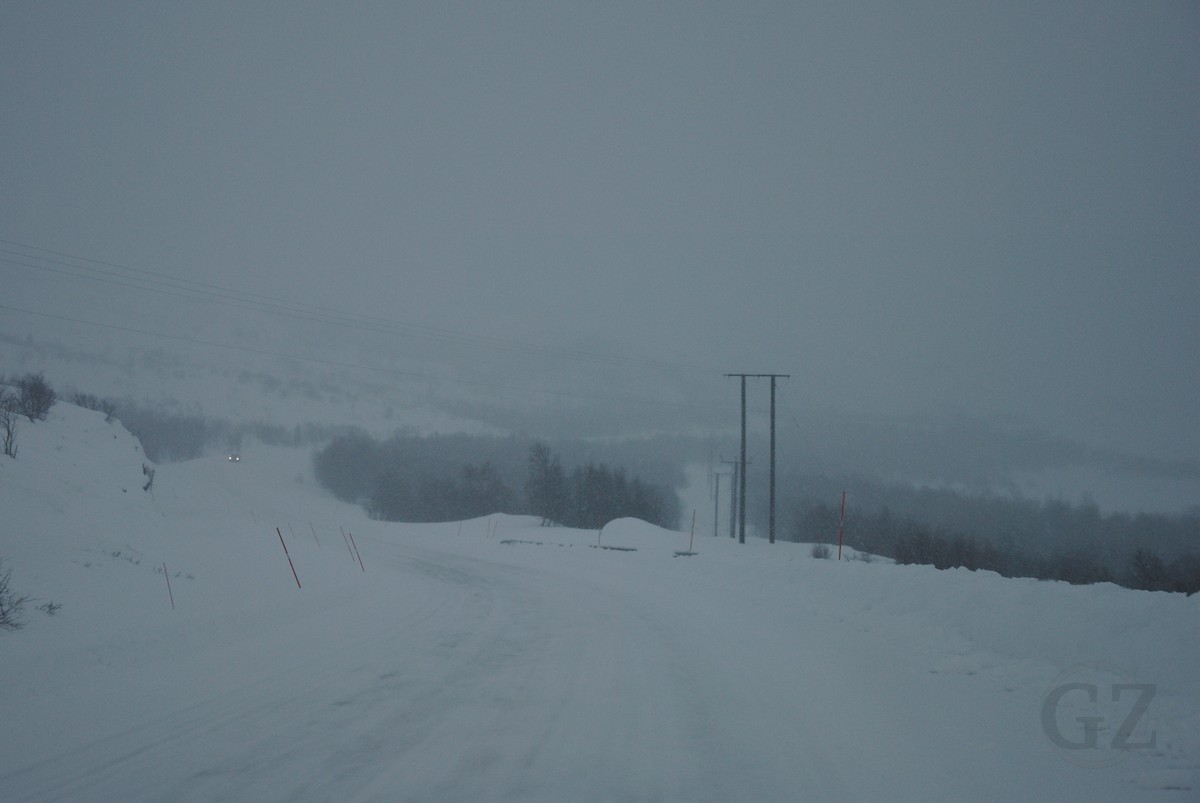 Despite the visit of the peaceful and lovely village of Bugøynes, it was particularly the driving on the wy back home that will stay in my memory as an experience, as this is the kind of weather you will tell everyone to not drive a car. However, since I didn't want to sleep in one either, I simply needed to make it back home :-)
While I stopped making pictures at some point, here is some footage from the village of Bugøynes in early February – just a bit after the polar night had ended.