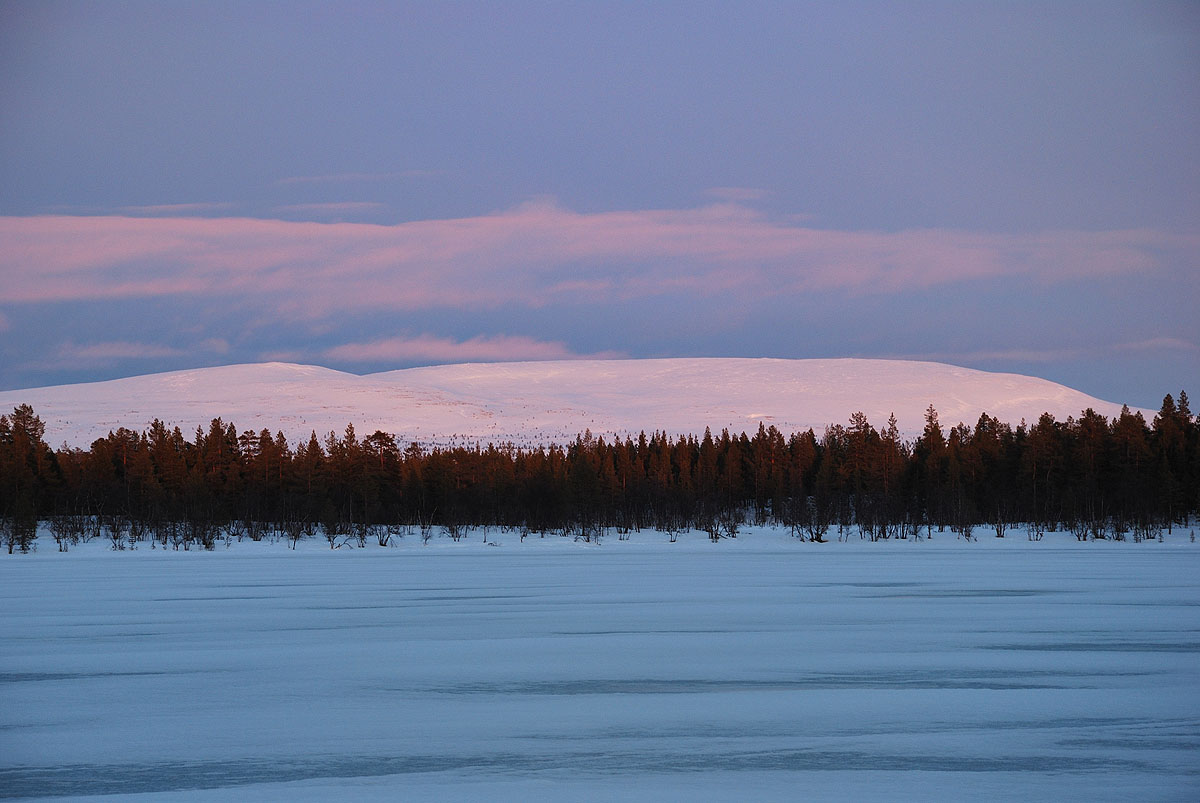 The day before yesterday – or presterday, as I would call it – the poles marking the skiing tracks unfortunately have been removed; the unmarking of the tracks is marking the end of the skiing season, leaving the (ex-)pistes open for (noisy, smelly and polluting) snowmobiles to ruin the rest of the tracks even quicker than the warm spring sun is doing it. This altogether leaves some icy and rough traces in the snow, that still shows you, where once the tracks have brought comfort to the cross-country skier.
Nevertheless, as long as there is snow, there will be skiers on their way to various fire places, preparing their semi-delicious makkara (= Finnish sausages) and watching the sun going down. At this time of the year – as reported already two weeks ago – this can be done without being afraid of getting into the dark during the night, on the way back.
The photos attached to this entry were made on the way to the Rautujärvi laavu (from Hetta crossing Ounasjärvi) and back (in the middle of the night).