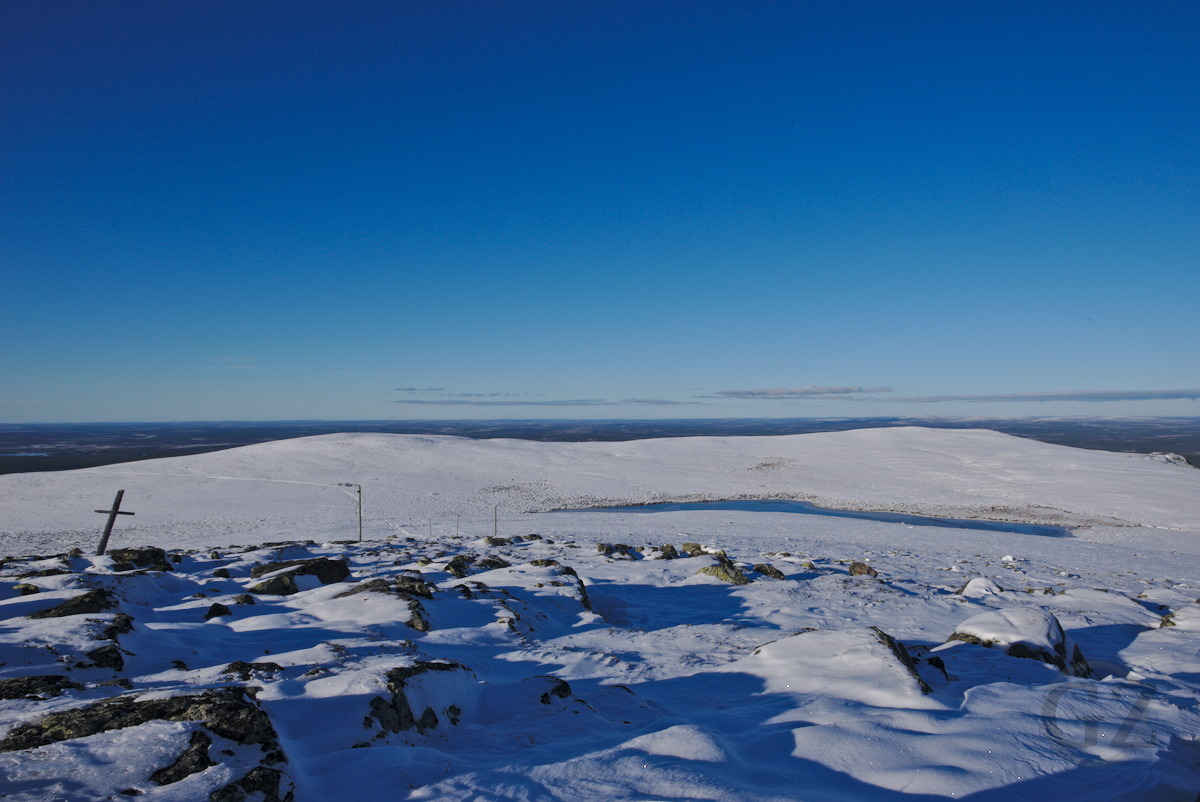 Since about one week the landscape here is covered with about ten centimeters of snow, thus also the Pyhäkero fell shines with its white cover over the lake Ounasjärvi. Because of the little snow coverage it is still possible to cycle, so I took my bike and went for a short trip to reach the summit of the white Pyhäkero.
Since about one week the area here is covered in white from the first snow fall. Unfortunately though I had to travel to Rovaniemi last week and before my departure only got a glimpse of the (hopefully soon) beginning winter. Even more unfortunate the weather forecast for the next week predicts warmer getting weather, so it seems possible that the beautiful white cover may disappear again. Thus I really felt the urge to be outdoors an enjoy the wonderful white landscape: The weekend seemed perfect for this purpose as the weather looked promising. While with my partner we went for a short bike ride already on Saturday, we only stayed on (forest) roads with our bicycles, and thick clouds arriving later in the afternoon took away the sun light. However, yesterday I decided to take my bike up to the Pyhäkero autiotupa (Open Wilderness Hut) and to continue on foot into the Pallas-Yllästunturi National Park, to reach the summit of the Pyhäkero fell.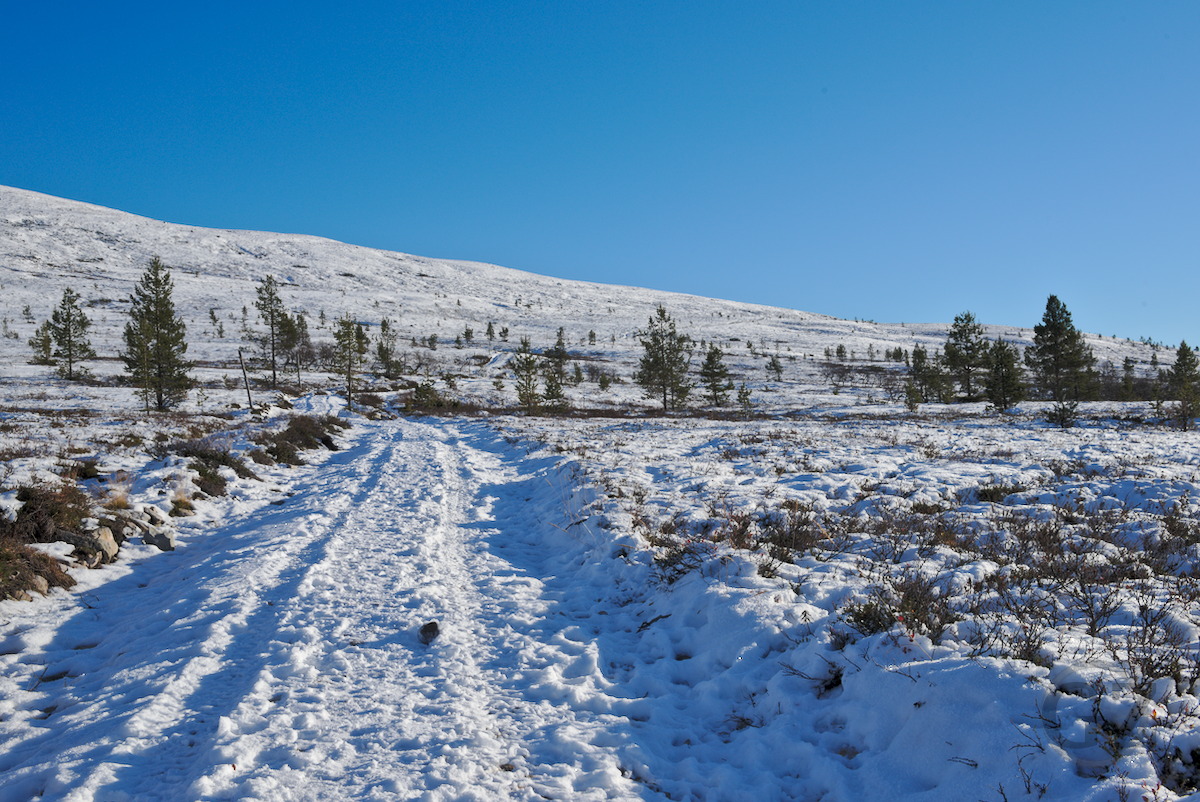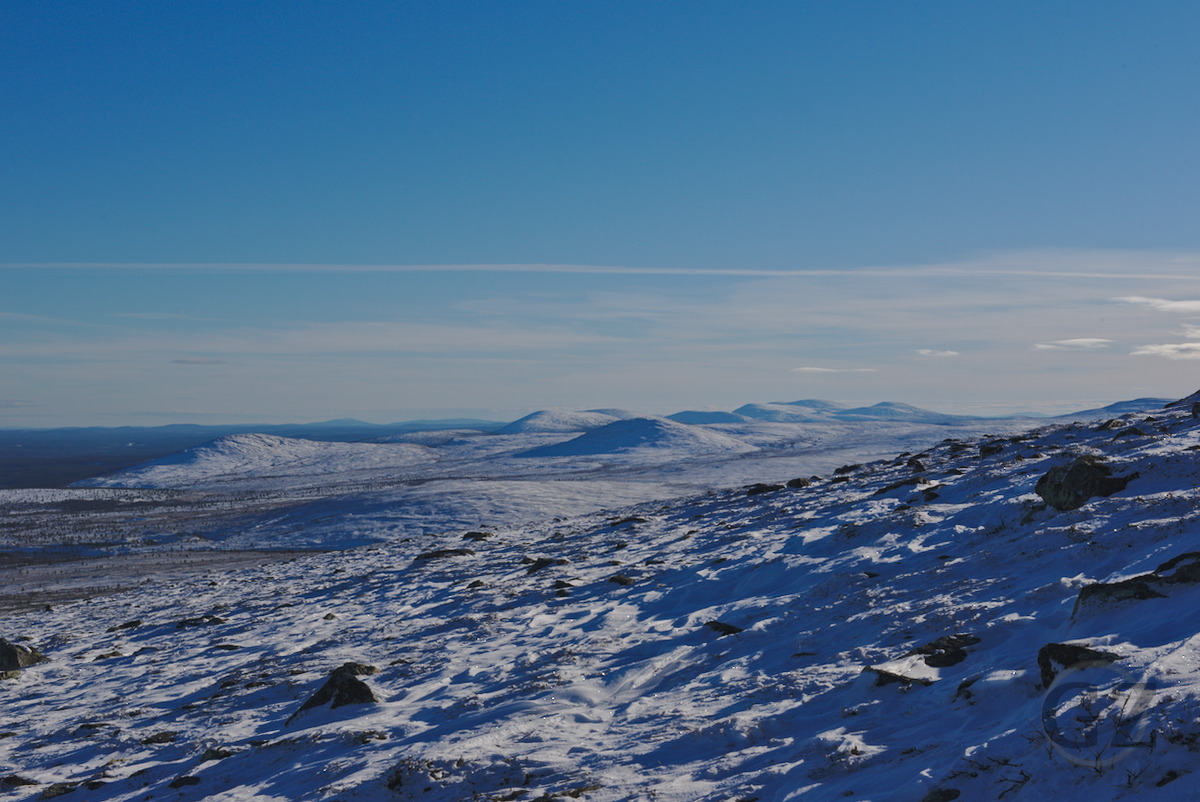 During my half-day trip I enjoyed hiking under a blue sky with warm weather, around or slightly above freezing. Because the night was rather cold and the gears still a bit frozen on the way uphill, I was glad that during my hike the sun melted away the snow and ice that accumulated on my bike the day before, while it was parked in a sunny spot near the Pyhäkero autiotupa. From the Open Wilderness Hut it is just a short hike up to the summit of the fell Pyhäkero, from where I enjoyed a wonderful outlook. This short trip certainly was very much inviting to go for a hiking trip, for which currently I don't really have the time unfortunately. However, I really enjoyed to walk around above the tree line and in a snow-covered landscape, while I am waiting for winter to finally arrive.