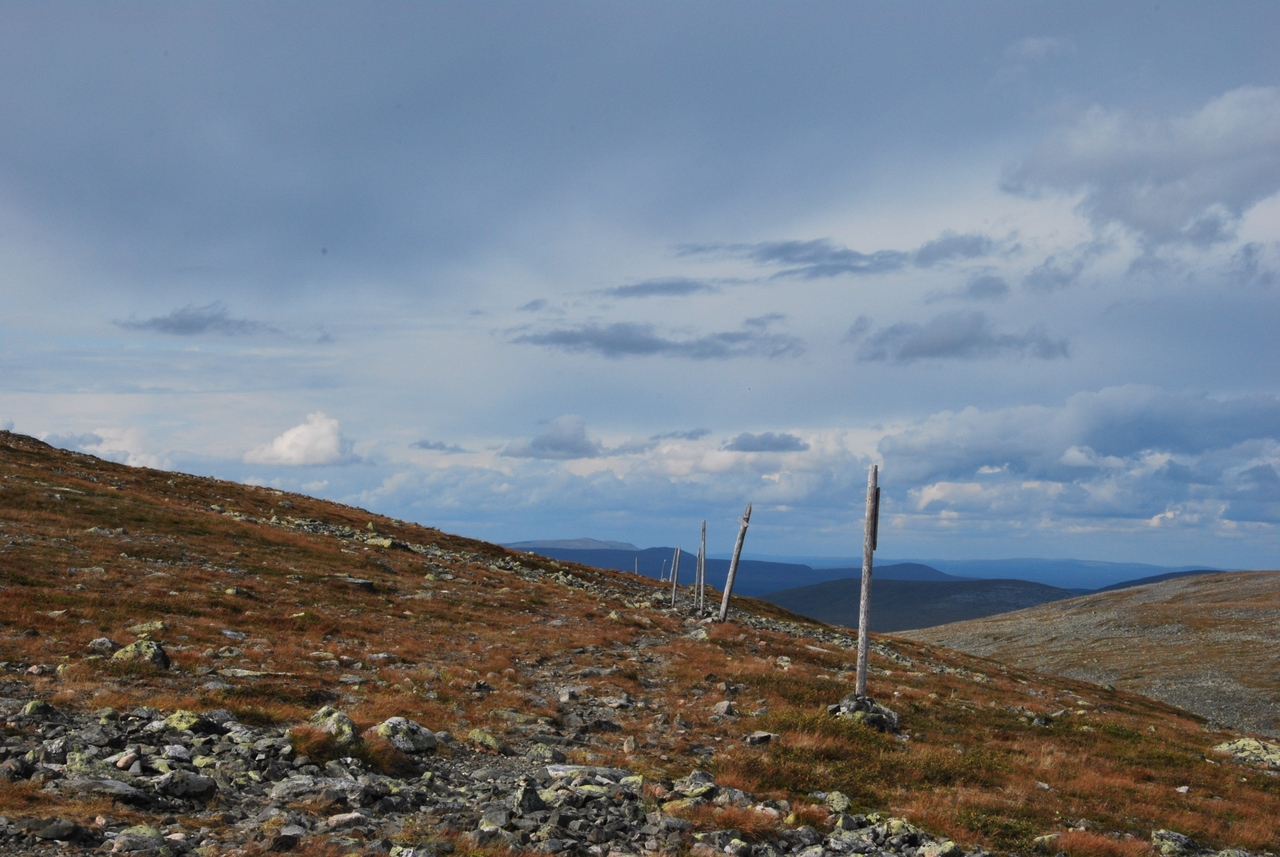 Recently, a few visitors and friends asked me, how often I have already walked through Pallas-Yllästunturi National Park. Well – the truth is, never before. OK, I have often been in the national park, but never really walked through it. However, with two friends deciding to walk from Pallas to Hetta, I joined their decision and then them, to also get my premiere – at least for the part through the two Northern fell areas. The reason why I never did that before, was, that it seemed a bit crowded for me and having a lot (or even too much) of infrastructure. And this, as it turned out, was not an exaggeration …
As said, we started our trip at Pallas, or more precisely at the Pallas hotel. I was surprised to even find ski lifts there. I did not have many expectations about that place (how beautiful can it be when you know, there is a big parking area and a big hotel in the mountains), but seeing some ski lifts really surprised me. So OK. I thought, well, that might be it, as we are just leaving from a rather frequented place and tried to ignore the huge metal constructions and the man-made eroded hill sites; and indeed, it didn't take us long to be out of sight of these esthetically unpleasant scenery.
As we left only in the afternoon, we weren't sure how far we will go the first day. We had a tent with us, so we wouldn't have been depending on open wilderness huts, even though the policy of the national park is – unlike in many other regions in Finland, where the everyman's rights is in place – that you are only allowed to build up your tent in the vicinity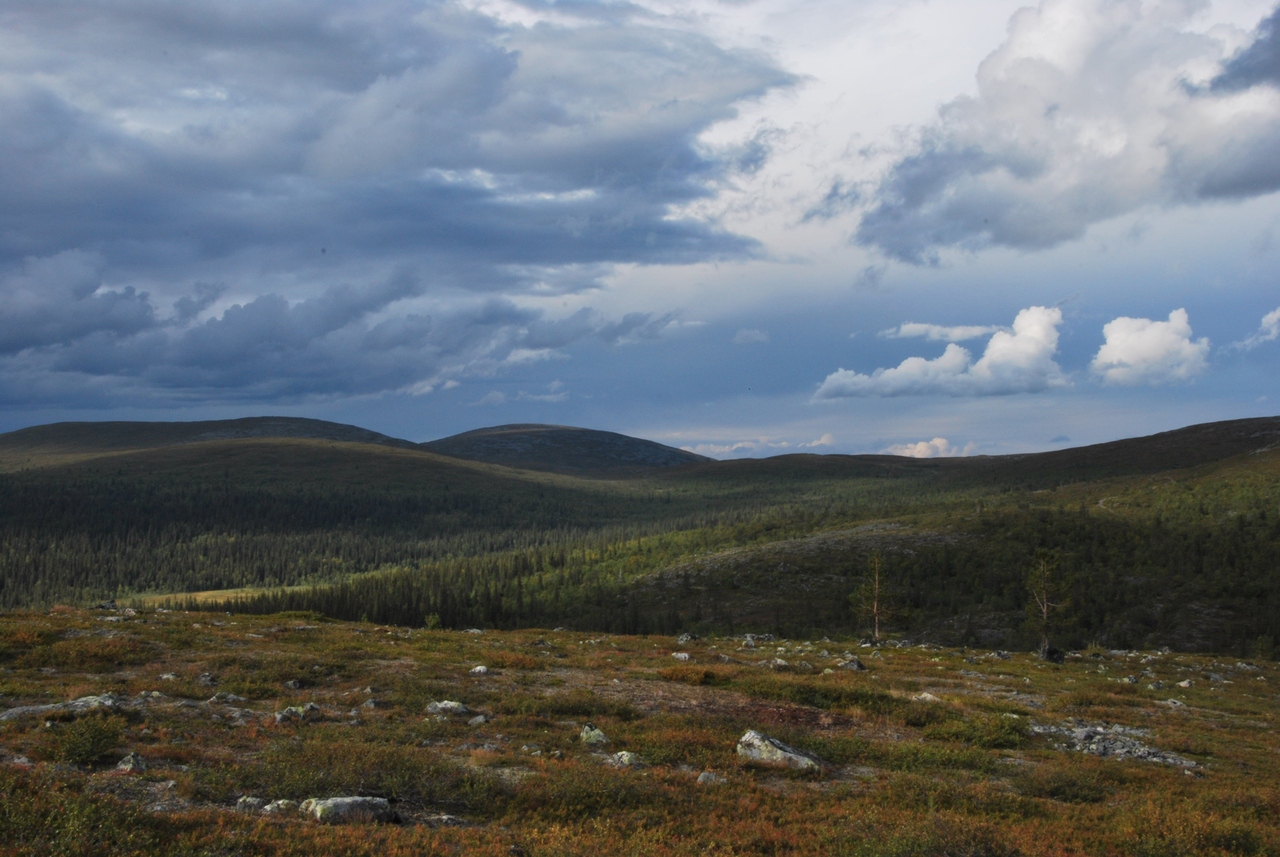 of such huts (which I read at one info poster and didn't know before). Anyhow, as the first raindrops of the predicted precipitation hit us, and we just reached the kota Rihmakuru, we decided to make at least a break there – or probably even spend the night there. The scenery was beautiful, we were able to refill our water bottles, made a tea and topped it with grilling some semi-delicious makkara on the open fire. Nevertheless, as the rain stopped and a few more people (who planned to stay there over night) showed up, we continued our journey to the Nammalakuru autiotupa (=open wilderness hut). On the way there we were frequently almost stumbling over beautiful (and delicious looking) Willow Ptarmigans, which is also the heraldic animal of the coat of arms of the Enontekiö municipality. We anyway had planned to make a stop at Nammalakuru, since a friend, who hiked from Hetta to Pallas the week before, left us some surprise present there (thanks a lot Guille!). Arriving at the hut, only the varaustupa (reservable wilderness hut) was occupied, whereas the open wilderness hut was emptily waiting for our arrival. Well, that is – not completely empty, the surprise booze was waiting for us.