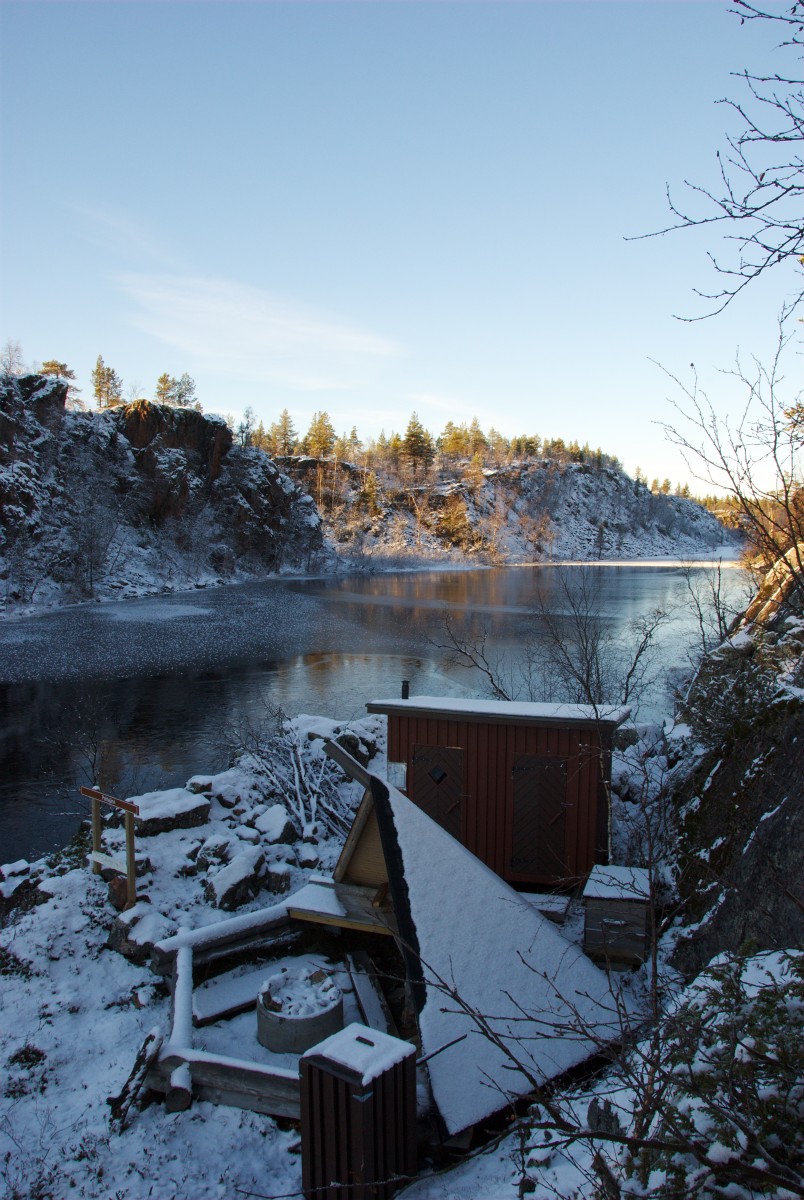 Last weekend – and thus mid of October, apparently this years winter started. There has been already a few centimeters of snow in late September, however, now that the temperatures are persistent below freezing, conserving the snow and keeping it from melting away again. And so, the few centimeters of snow from early last week are still remaining. Since there is more snowfall predicted for the upcoming days, we decided to once again take out our bikes, and ride them through the forest, where soon we will be only able to ski or walk with snowshoes.
It turned out to be easier than expected, even though the trails were quite slippery of course. Maybe it helped that we took the way towards Pahtajärvi, which we have been biking quite often this summer: that we knew where the trail goes was of advantage at those particular places, where the thin snow cover has already blanked out the trail. But, knowing where to go, we safely arrived at Pahtajärvi, finding an already frozen lake, conforming the arrival of winter.
After we have come back, I even regret a bit that the soon to arrive snow would make it impossible to use such beautiful trails through the forest with the bike, as I really enjoy doing that. Nonetheless, going to the fire places by skiers in the next half year will be also a lot of fun, and I am already looking forward to take out my skiers, put another kind of wax on it, and experience this peaceful nature in its winter beauty.
Update, October 27th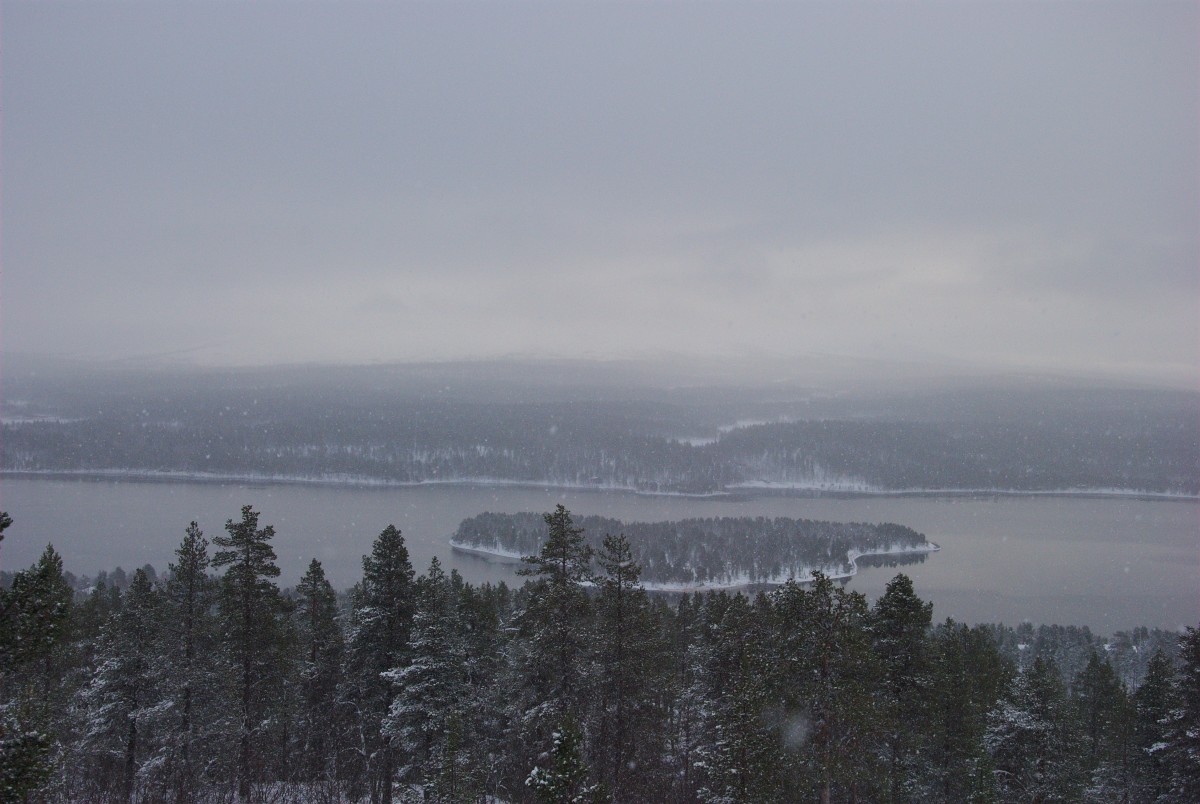 In the meantime, more snow has covered the land, and biking through the forest indeed became impossible. But, lucky as we are, we also have feet to walk. Taking advantage of them, we walked to the Jyppyrävaara laavu, to get a view over the landscape, which now has gotten back its white suit. The skiing tracks are already under maintenance, and looks like it won't take long until the skiing season can start! I also added some pictures to the gallery below..