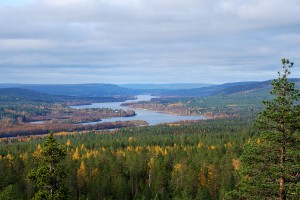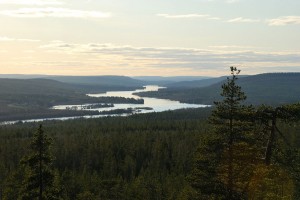 This week I joined some friends to the Kuninkaanlaavu (see picture at the bottom) with the goal to end-process some semi-delicious makkara over the open fire. This laavu is located on Santavaara, which from Rovaniemi is just a few kilometers upstream the Ounasjoki river.
The water level of the river was still unusually high, on the way there, the fields and forests next to the road were still flooded. Standing up on Santavaara I got interested in comparing some images from last year's autumn (first picture), when I have also been up there for some makkara-processing …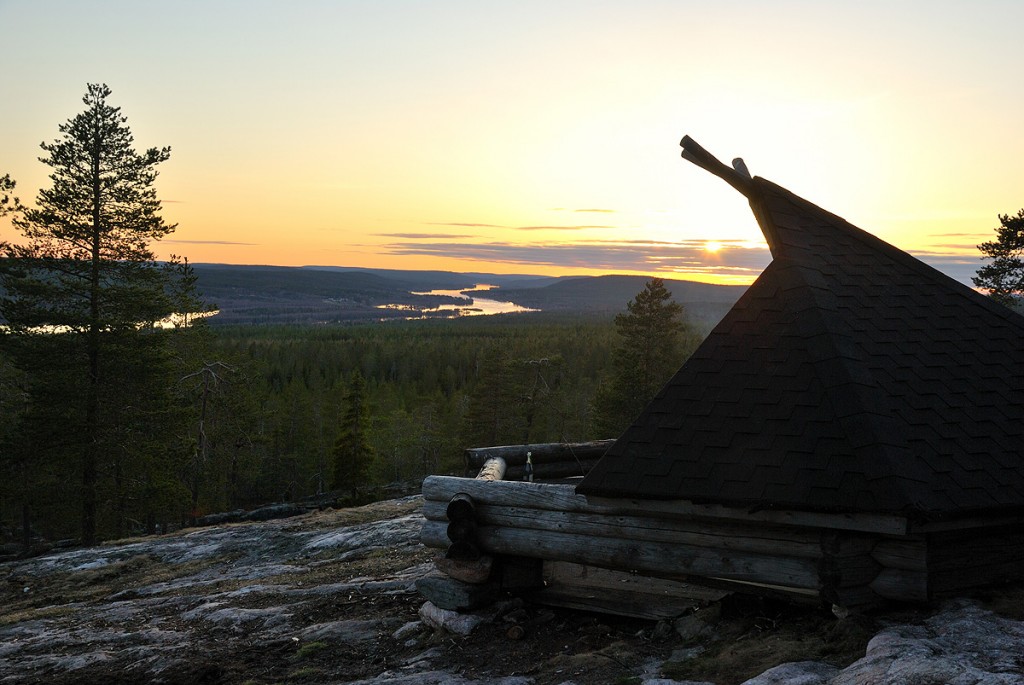 Kuninkaanlaavu at night ..