This summer I planned to meet and visit some good friends in Svalbard. During my stay I joined two of my friends to a boat trip through Isfjorden and Billefjorden. While our goal was to visit Pyramiden, the boat trip on Isfjorden offered a good chance to explore some of Svalbard's nature.
From Longyearbyen to Pyramiden and Back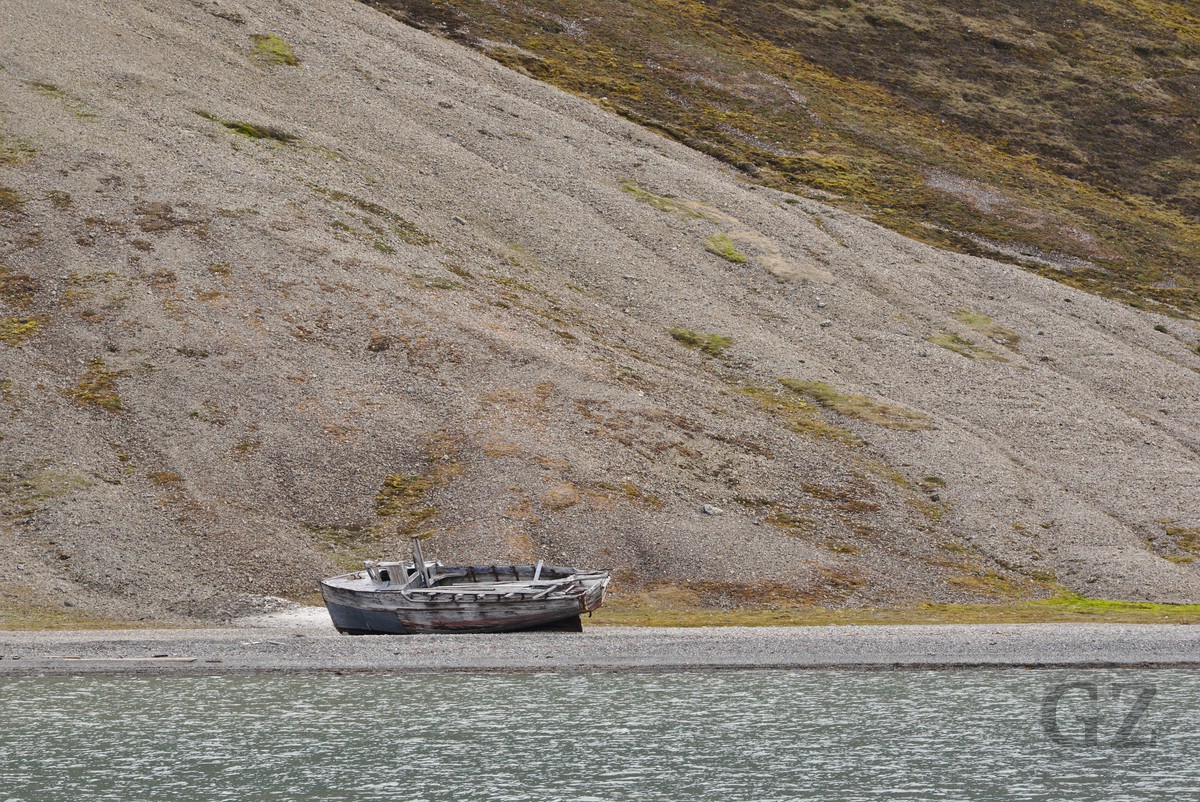 Being born in an inland country and living inland all my life, coming to the sea is always somewhat special. While I do love water (whether swimming in it or just being by the water), I did not often travel on the sea. On Svalbard with my friends we were based in Longyaerbyen. One of our plans was to visit Pyramiden (more about this visit in my next blog entry). During this time of the year traveling by boat seemed to be the best option for this purpose, since a boat trip would allow to explore some of the maritime and coastal fauna of the archipelago. Yet, as in so many places in the Arctic, it would be wrong to assume to find areas without traces of humans. All along the fjord some older and some more newer cabins gave testimonial for the long history and the obvious continuation of human activities in the region.
Landscape and Fauna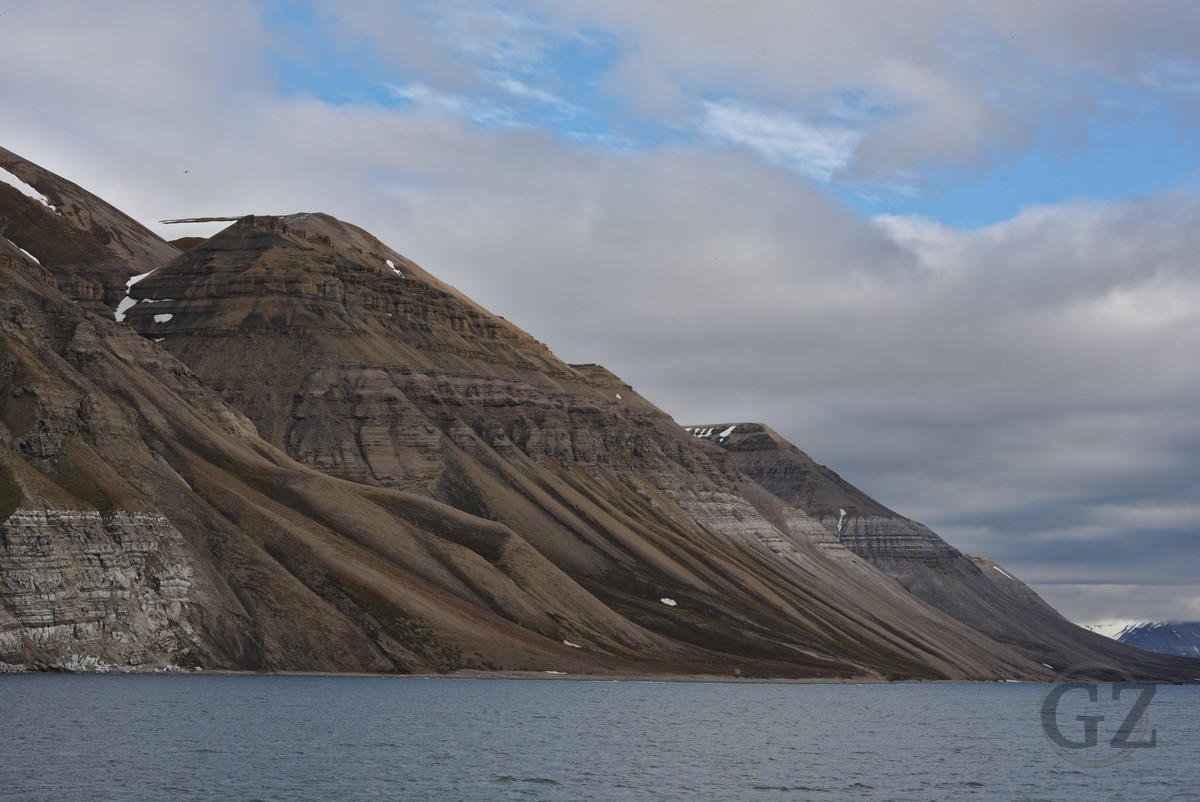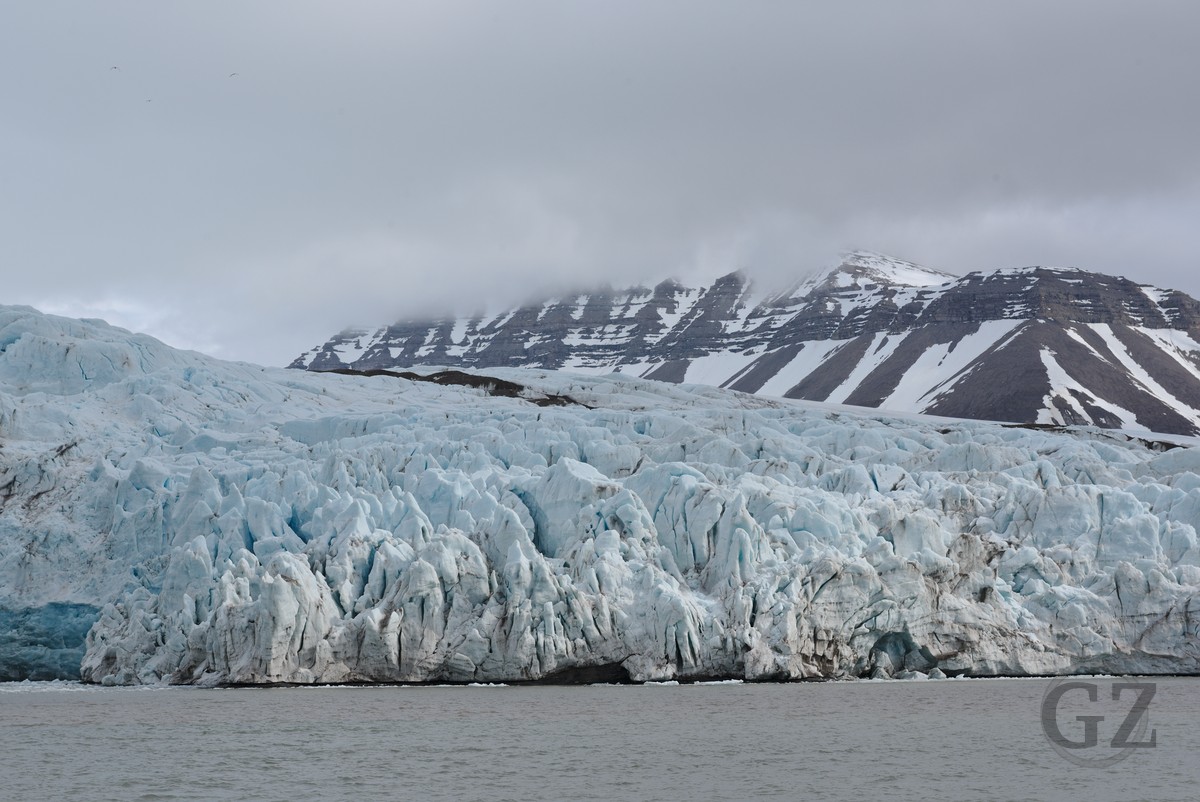 With the weather we were quite lucky, as already shortly after our boat trip started, we had a great view towards the "glacier parade", which is a couple of glaciers on the western side of Isfjorden just next to each other, flowing right into the fjord. Generally, the shores of the fjord are full with picturesque mountain ranges all along the way.
To our luck we also got to see some whales. While a blue whale became visible in the distance, a fin whale was blowing very close to us. Apart from marine mammals, also the numerous birds gathered some of my attention. While Arctic terns I occasionally also see in Lapland, Puffins – or "flying Penguins" as we called them – do not occur in the area I live.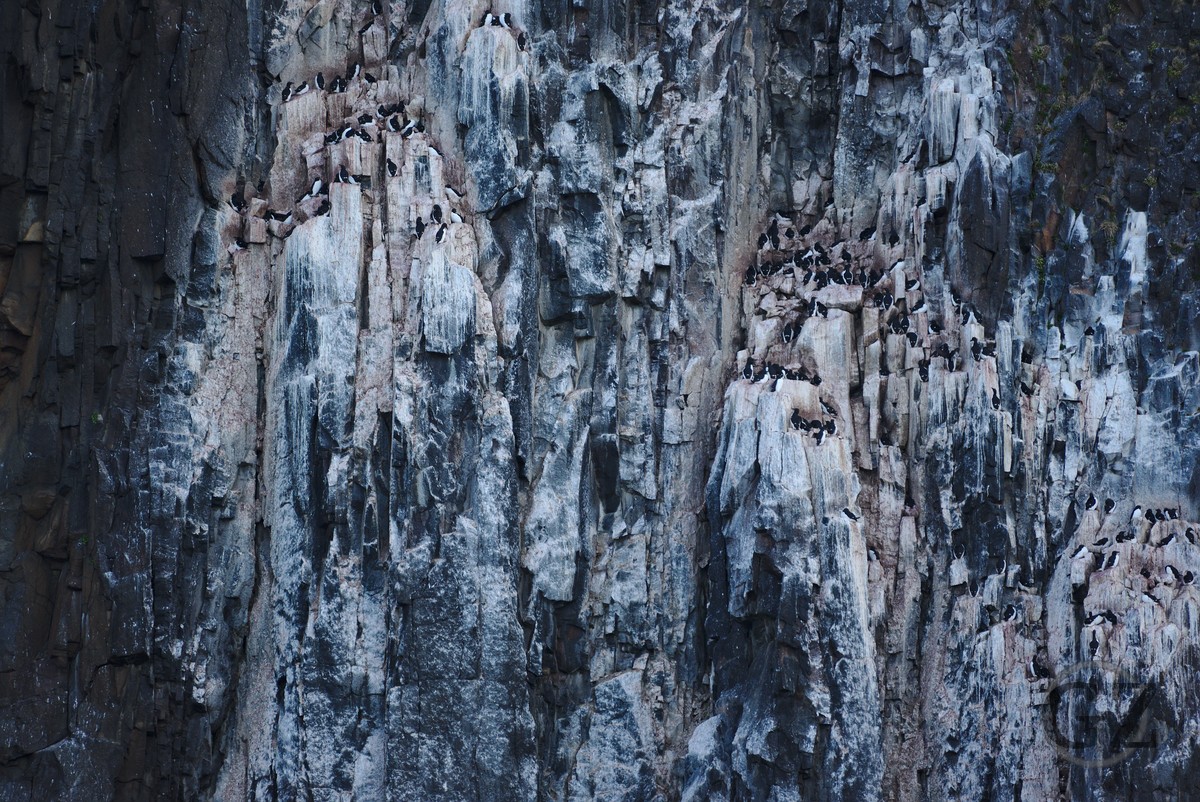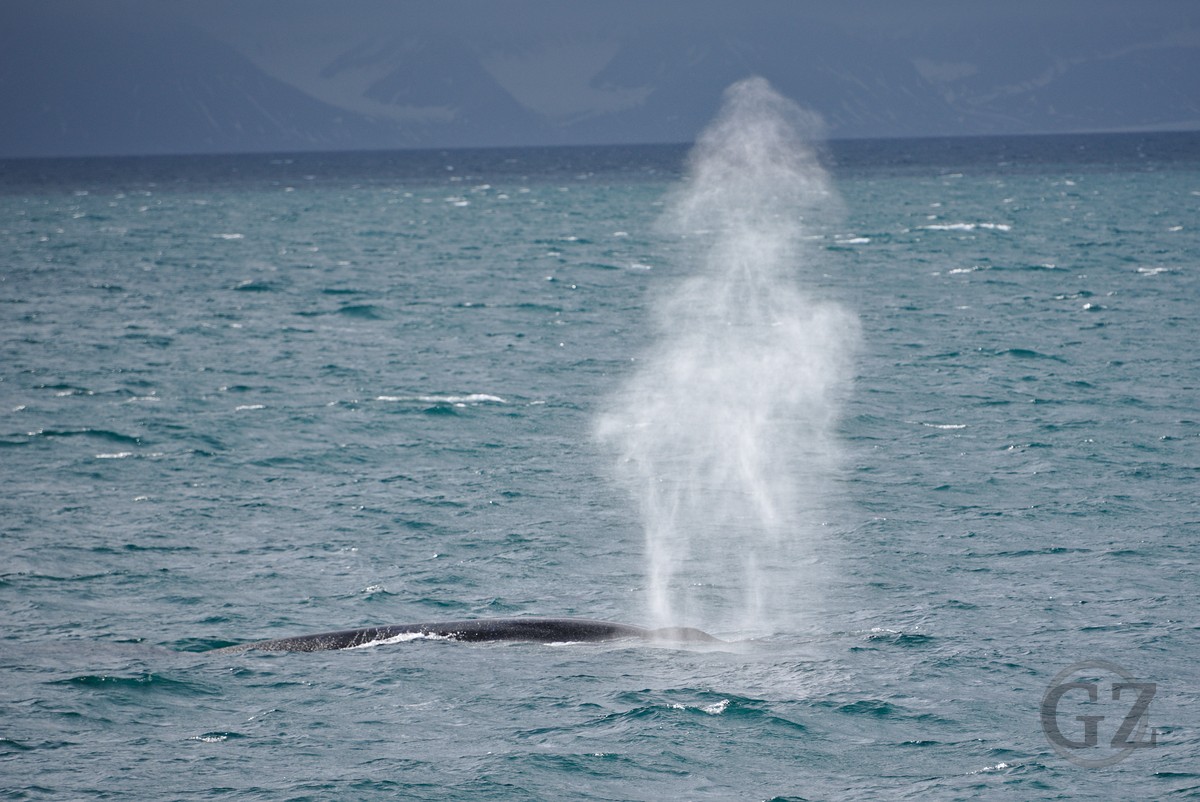 Enjoyable Boat Trip
While the aim of this short excursion was to reach the (former) city Pyramiden, the boat trip on Isfjorden turned out to be interesting by itself. The trip brings one close to numerous glaciers, as they flow into the sea. The beautiful mountain ranges on the shore turn the fjord into an exciting valley. The boat trip also revealed some of the marine and coastal species along the Isfjorden.
Picture Gallery