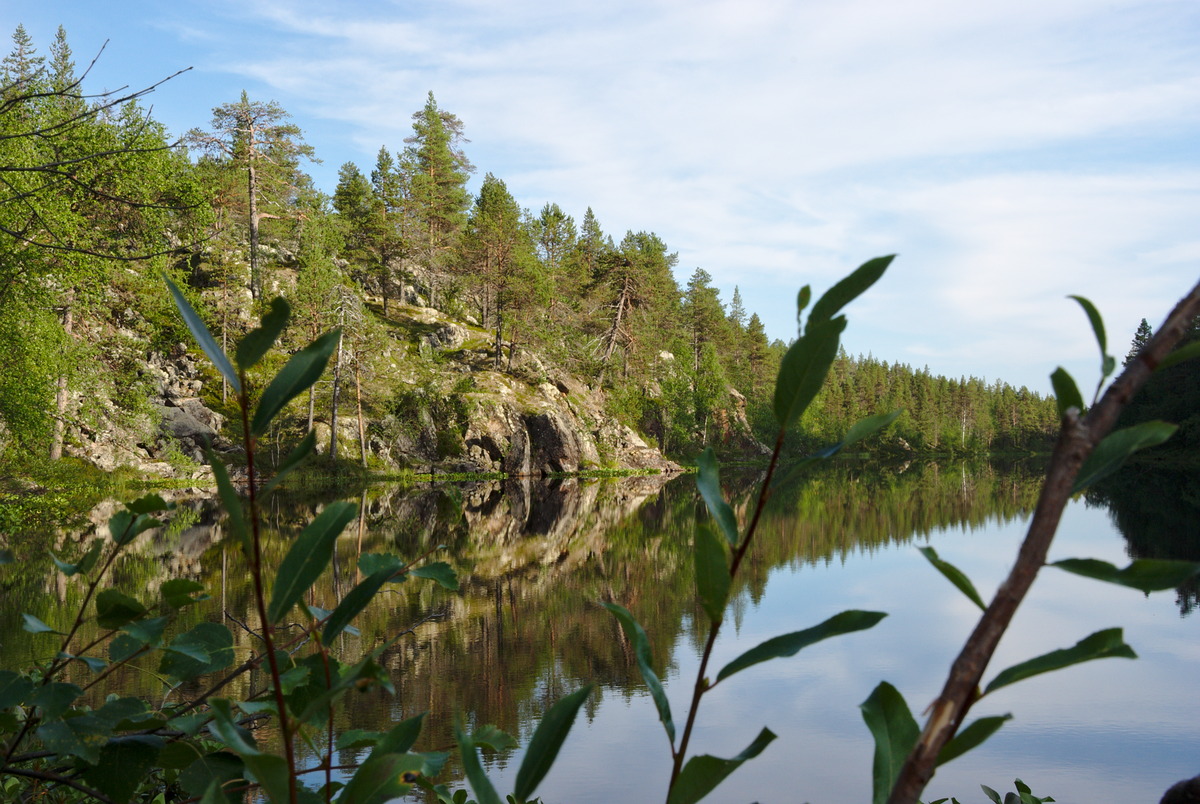 With a friend and neighbor we decided to spend a day with a short hike, and to go fishing somewhere close by: Our idea was to walk into forest just behind our apartment buildings, and to maybe find our way to Pahtajärvi – which we successfully achieved.
With a friend, who lives just next door, we had the idea to take a day off from our work, and to go for a short, day hike somewhere into forest. While usually hiking somewhere along trails, we wanted to explore more of the forest just behind our apartment houses, and maybe – if the swamps would allows us, to find our way to Pahtajärvi to go fishing there, and to take advantage of the fire place to grill some semi-delicious Makkara.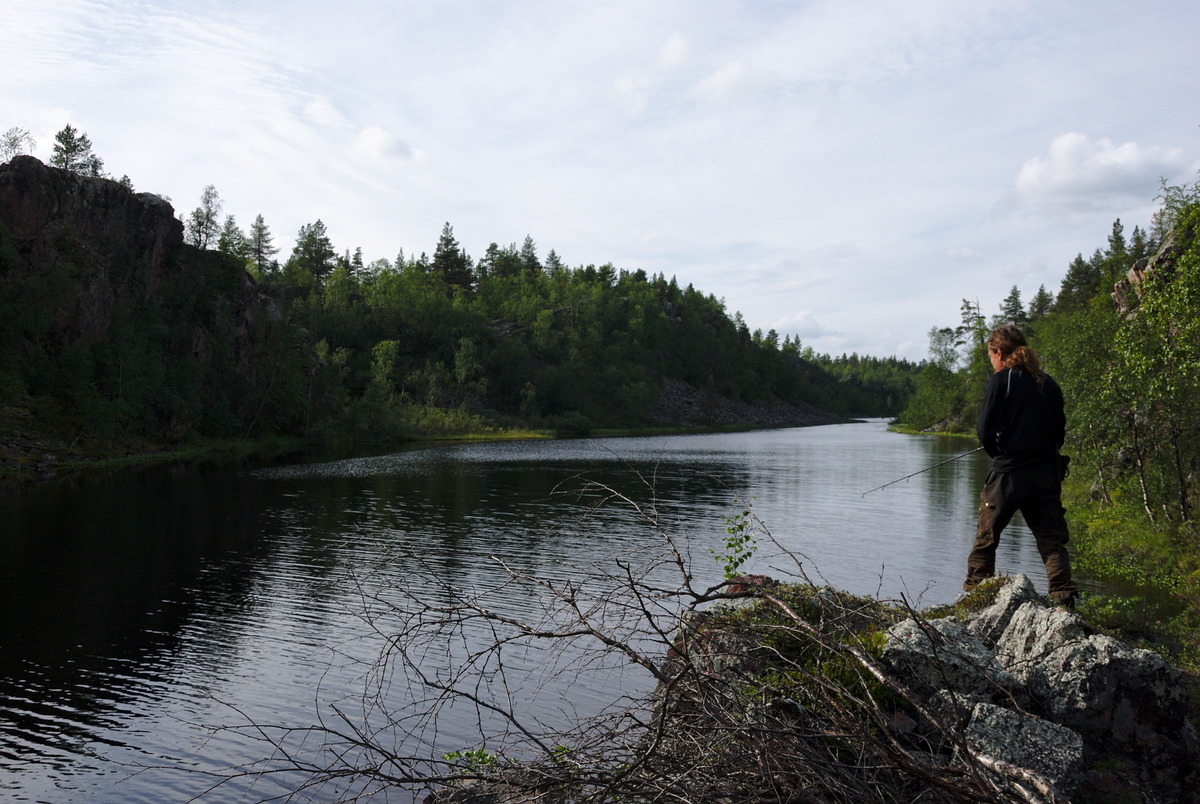 I have been biking a few times that direction, using some (old) trails of quad bikes, but never really reached Pahtajärvi. However, I was sure that after crossing some more swamps it should be possible to go there. Also, walking makes it much easier crossing the swamps than by sitting on a bike. Additionally we had the advantage that now, at the end of the summer, there is less water in the rivers, ponds and swamps, making it even easier. The forest on our way turned out to be really nice, not too dense, with lot's of lichen and moss on the ground, some pine trees and birches. There was only one brook that we had to wade through, just shortly before reaching Pahtajärvi. We had already enjoyed the walk through the forest, but even more we enjoyed to go swimming there in the lake. That was, after we tried to catch some fish. Unfortunately the fish we caught where too small to take them with us or to grill them right there. Nevertheless, we brought some sausages with us to not have to starve.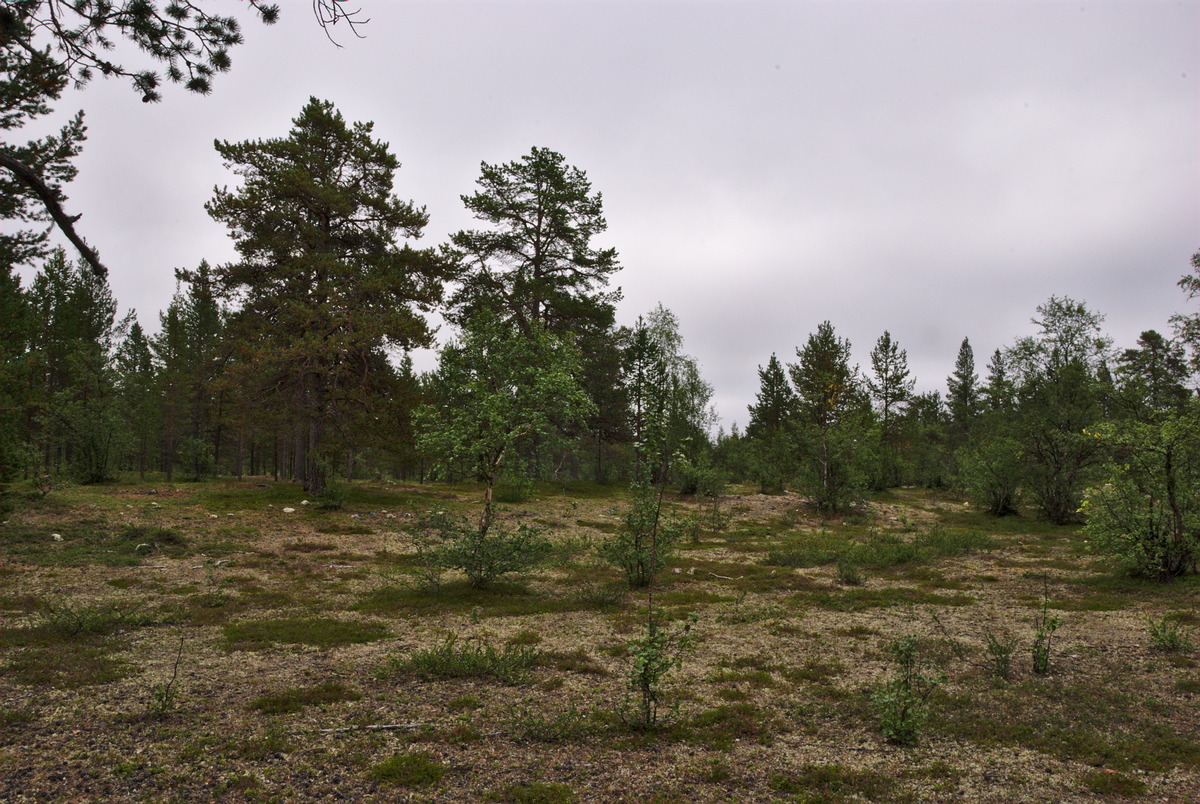 Besides relatively dry swamps, another big advantage at the end of summer is the manageable amount of mosquitoes, that makes being outdoors much more pleasant. As a matter of fact, I was very happy to hike with short sleeves and not even needing much repellents. But also something else strongly indicated the end of summer: Many trees and shrubs have already slowly started to turn yellow. I have to admit, I was a little bit surprised to see the change of the colors at the very beginning of August.
However, at the end of the day I felt once more lucky to live in this region. Just leaving the house and walking into the forest behind it, brought us already into a wonder- and peaceful landscape, and furthermore to a really lovely lake, that this day we had for ourselves. Even though we didn't catch any fish for dinner, we enjoyed a beautiful day in the forest and at the lake, doing a bit of hiking, some fishing, some swimming, and some grilling on the open fire.