In my opinion the polar night is the most wonderful time of the year in the High North, thus I wanted to take advantage of this time of the year and go for a skiing trip to Pöyrisjärvi Wilderness Area. Unfortunately I had to chancel this year's trip due to bad weather, as the unusual warmth came along with strong winds and snowfall, which made it very hard to see anything ..
The Colors of a Cold Night
The wonderful colors during the cold nights of mid winter, when the sun doesn't rise for over a month here in Enontekiö, make up my favorite season for being outdoors. This year I thought I would take a vacation to enjoy a skiing trip into Pöyrisjärvi Wilderness Area. Not only is this one of my favorite places to hike through, but the warm temperatures in autumn followed by the plenty of snow made the ice very soft, which is why many people here still consider it unsafe to cross lakes (in December!), which made it easy for me to decide on my route towards the North, avoiding to cross any bigger waters.
While the day I left home came with wonderful weather and the early rising, almost full moon provided me with plenty of light to ski through the night, the weather changed already during my first night. On the next day crossing Näkkäläjoki turned out to be more difficult than expected, as the river was still partly open, and I needed to find a snow bridge that allowed for a safe passage. That day already started very cloudy, until later that day it also got windy and snow fall hindered my sight significantly. There was nothing else to do for me than putting up my tent early in the afternoon when the daylight disappeared, and to wait for sight coming back.
Winter Camping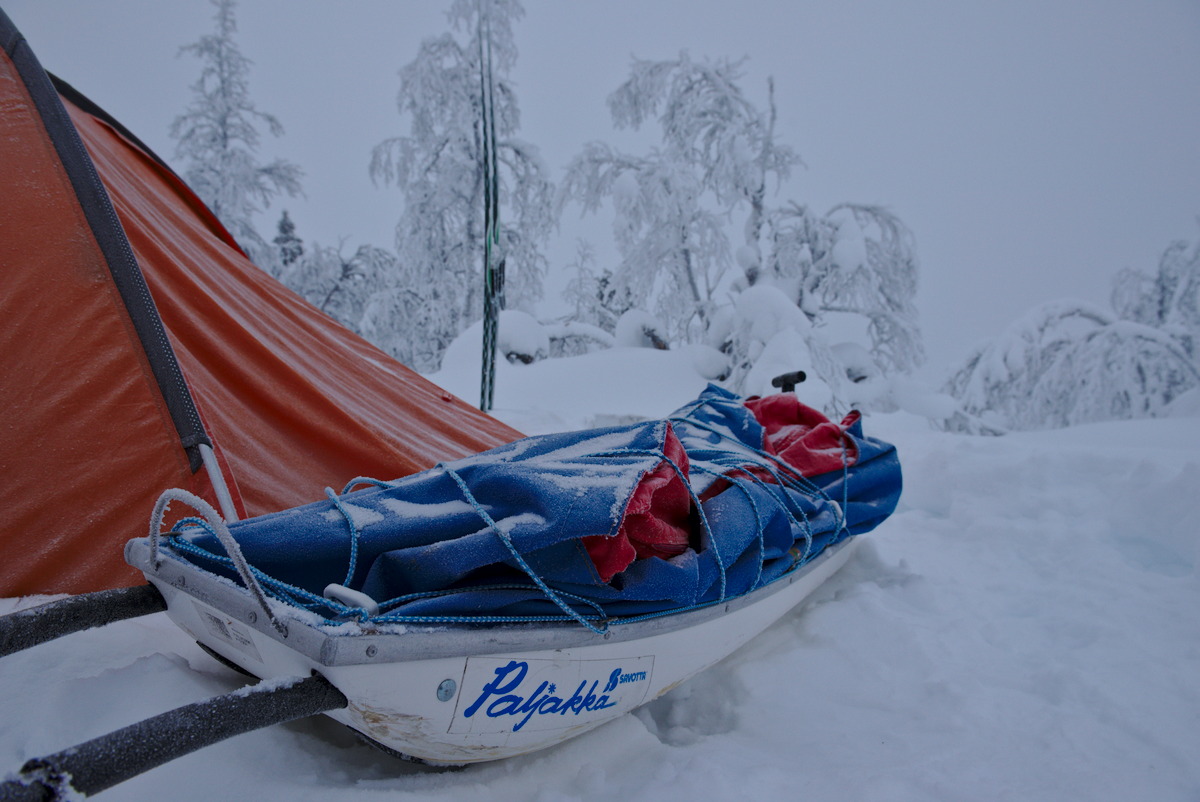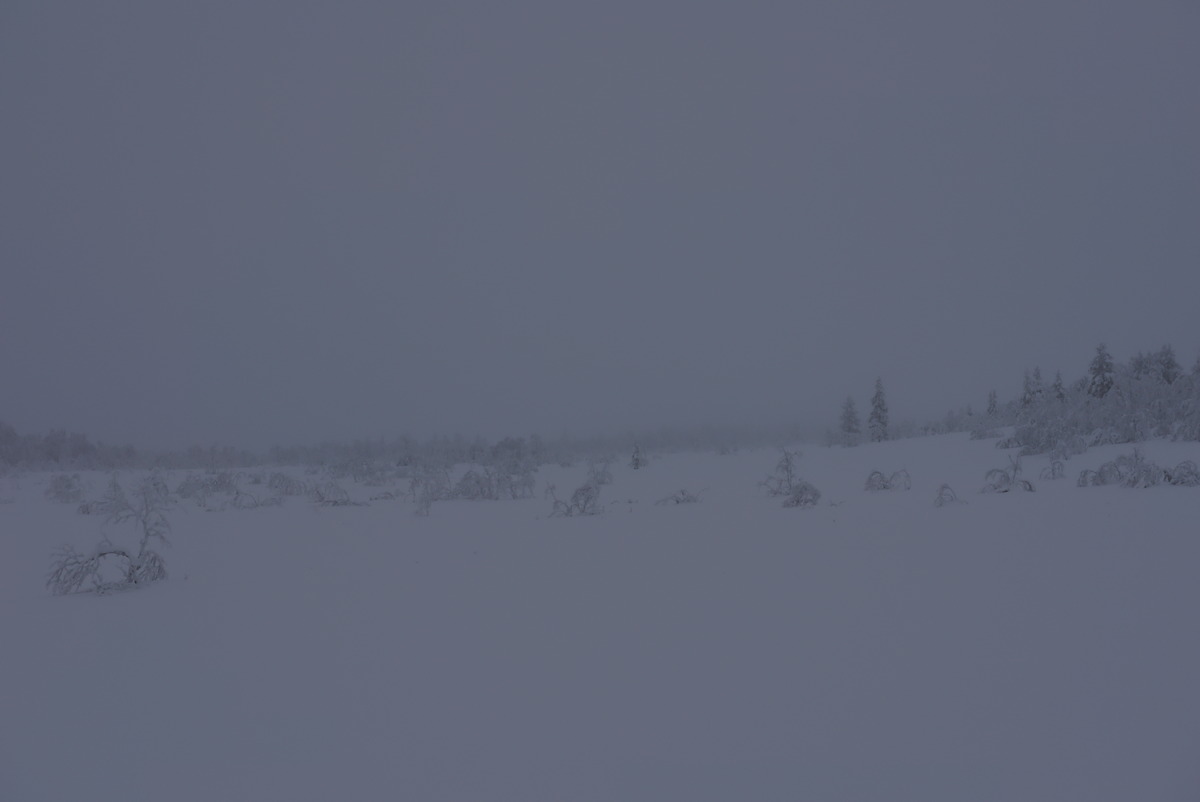 Unfortunately the weather forecast from the day when I started my trip didn't hold up, and even more wind and snow would have forced me to stay a couple of days in my tent. Very short days with little sight made it difficult to continue, but also took out a lot of pleasure from skiing, as everything just turned white in white. Considering the circumstances and the forecast I decided to cancel my trip and took a long, really long, skiing day to go back home. As part of it was along a snowmobile route, on which I also headed along on my first day, it was possible and safe to follow that way even in complete darkness with a just some little light coming from my head lamp.
I am looking forward for another skiing trip later this year, but unfortunately my planned polar night trip this year turned out to be very short, dark, and in absence of spectacular sights and lights.