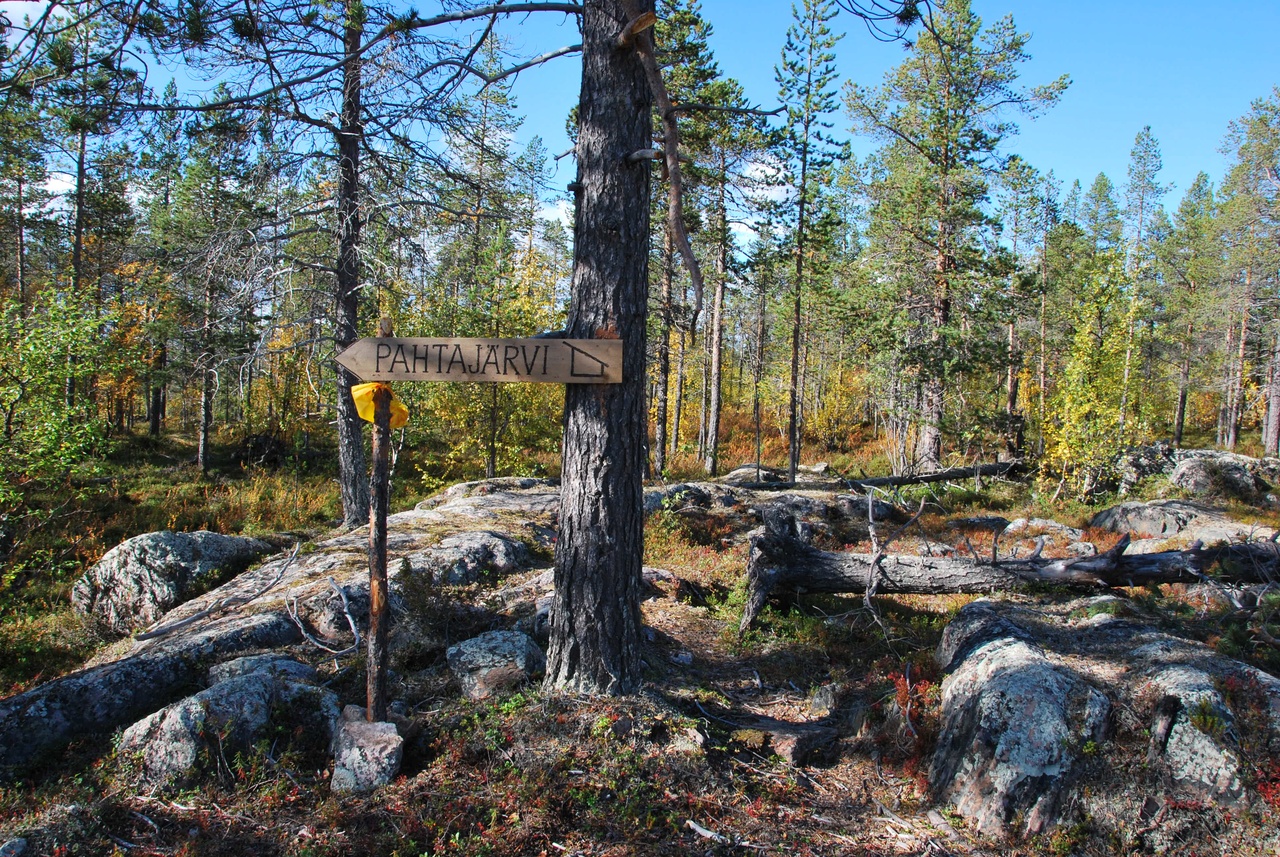 Great news from the makkara-extinguishing-front! A new laavu grew over night. Or over summer, or so .. I've been using the trail from Hetta to Närpistö laavu quite some times this summer, but something new appeared recently: A sign with the name of Pahtajärvi written on it and additionally containing the symbol of a fire place.
This was spooky. So spooky, that I asked some friends if they would want to join in exploring the newly established, wooden makkara grill station. Immediately a small backup group was formed and accompanied me on the way to this place, which so far is not reachable on a visible trail in the area, but only by following some yellow patches hanging in the trees (which by the way turned out to be not so easy to follow, as autumn continues, and yellow became a good camouflage color in the forest).
The location is really nice: In summer it invites for swimming in the cold lake, and in winter the skiing track to Närpistö laavu goes just by (as it leads over Pahtajärvi). Certainly a good location; however: The semi-delicious makkara are tasting there similarly as in other places (I really should start making my own sausages ..).