After the relaxing cycling trip two weeks ago, I wanted to once again take my bike and head into the Pöyrisjärvi Wilderness Area. And pretty much as two weeks before the aim was to do some camping and fishing – just this time at lake Retkajärvi.
From Kalmakaltio to Retkajärvi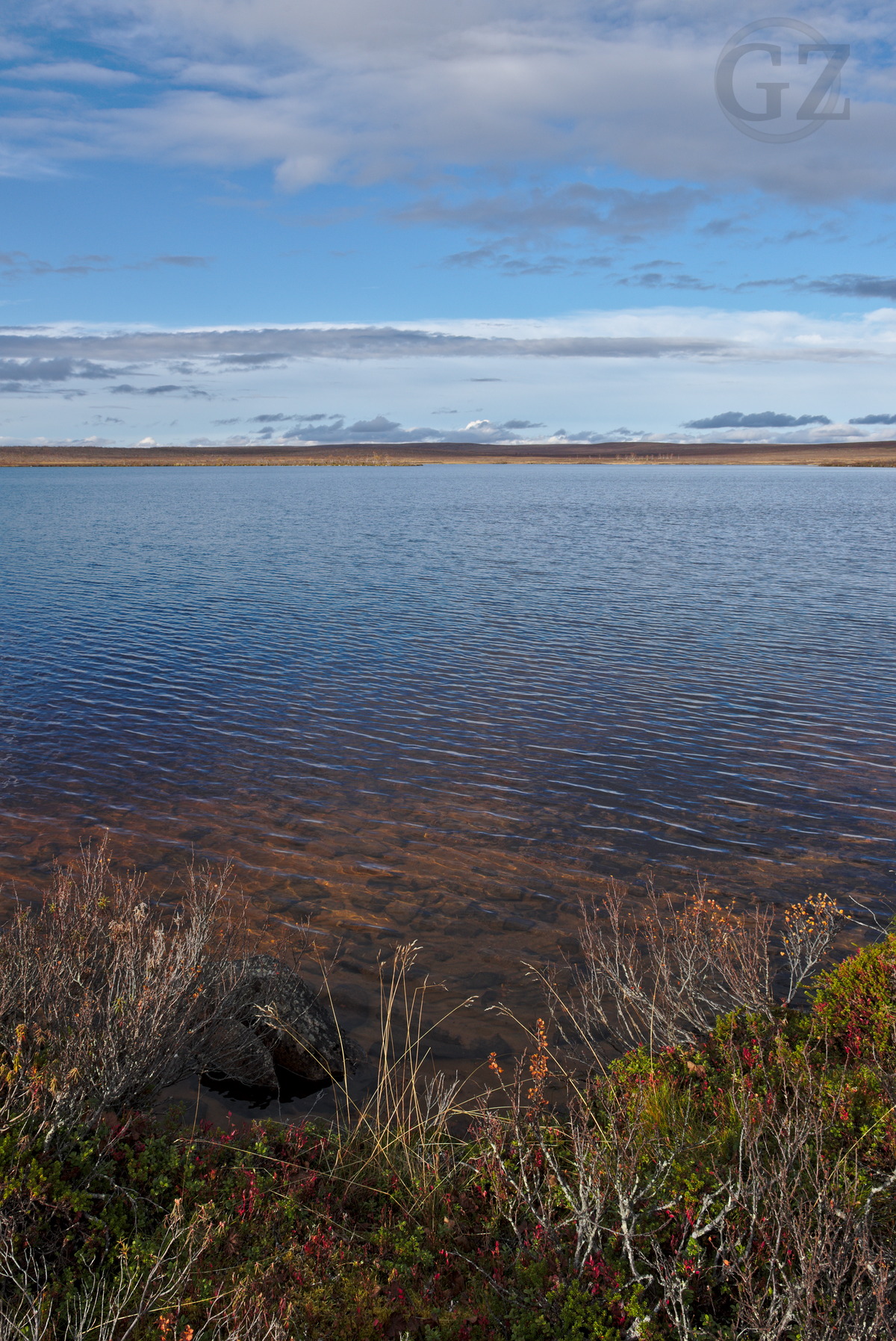 After I really enjoyed the cycling trip to the Pöyrisjärvi Wilderness Area two weeks ago, I once again felt it would be nice to spend a few days camping there. This time I chose to start from Kalmakaltio and to cycle to Retkajärvi. Retkajärvi is actually nearby Maattojärvet, which I visited recently. Lake Retkajärvi is just across the river Suukisjoki, which somewhat separates the wilderness area due to its steep slopes.
Unfortunately, when leaving Kalmakaltio, the colorful autumn season "ruska" was already over. The trees did not carry leaves any longer. Only blueberry bushes still added some red to the landscape. Because I started the trip rather late in the afternoon, I only made it to the Naltijärvi open wilderness hut on the first day. It was fast to get there, as most of the trail was just an easy to cycle sandy ATV trail. After a lovely discussion with some hikers I met at the hut, I continued towards Retkajärvi. Along the way I stopped at the Lenkihaka open wilderness hut for lunch. Like in the evening before, also this day was a bit rainy. Yet, not too bad, so I managed to stay more or less dry before setting up my home made tarp.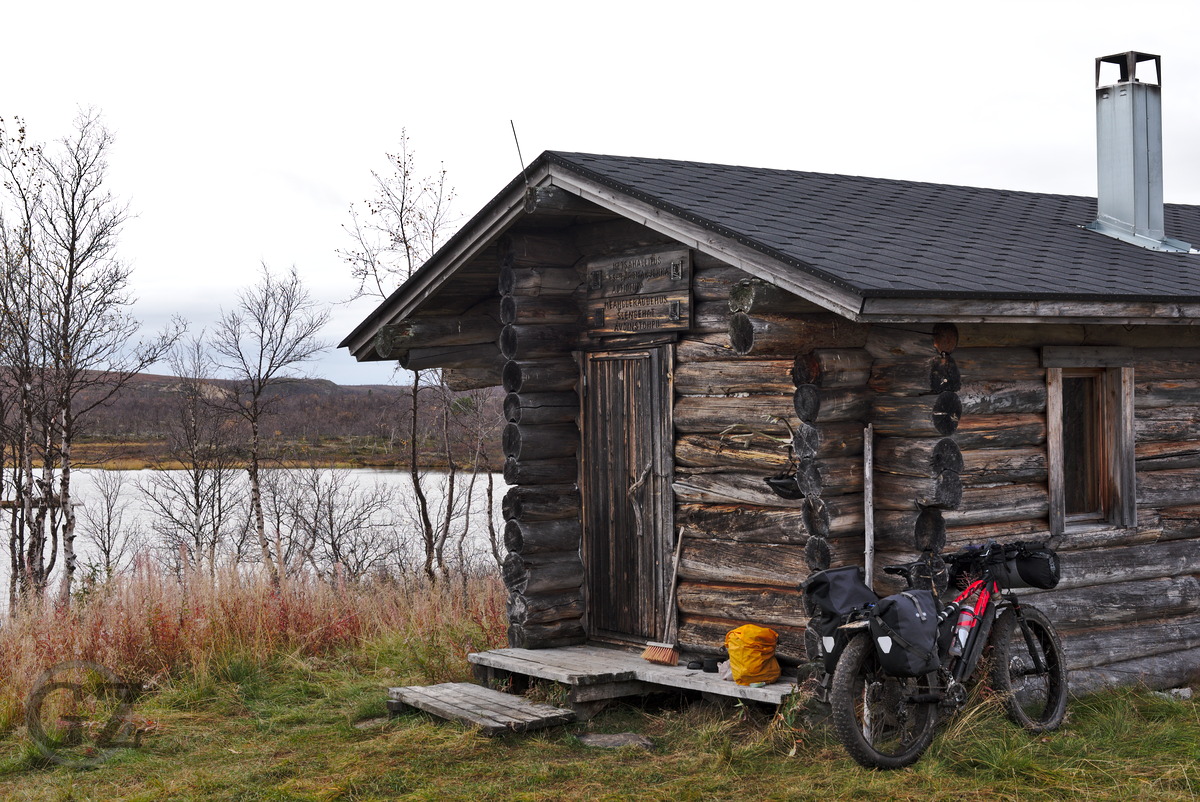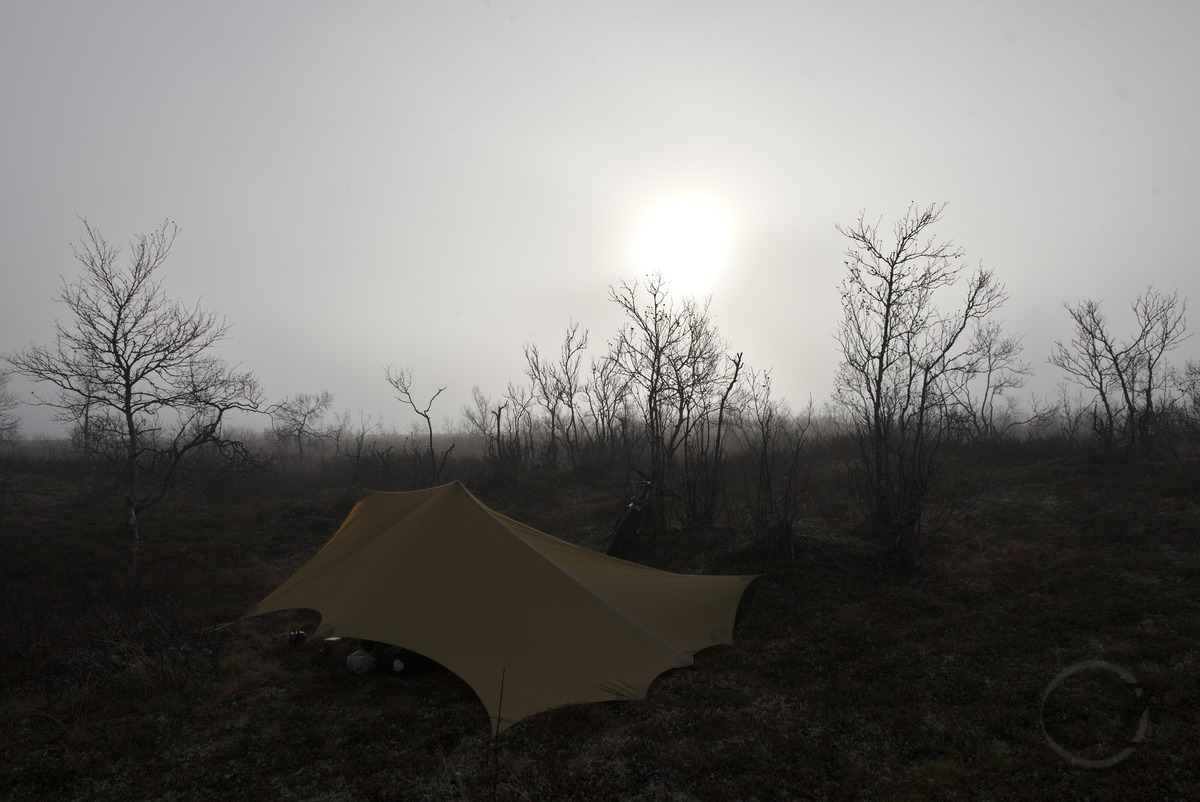 Another rainy day at Retkajärvi
The next two days I spent in the area around Retkajärvi and did some fishing in nearby lakes. I was lucky enough to catch a few fish (including a big trout), so I was able to feed myself from local resources. Yet, beside fish the local food proofed sparse. Except for Lingonberries, all berries were already either gone (cloudberries) or had gone bad (blueberries) due to cold temperatures the week before.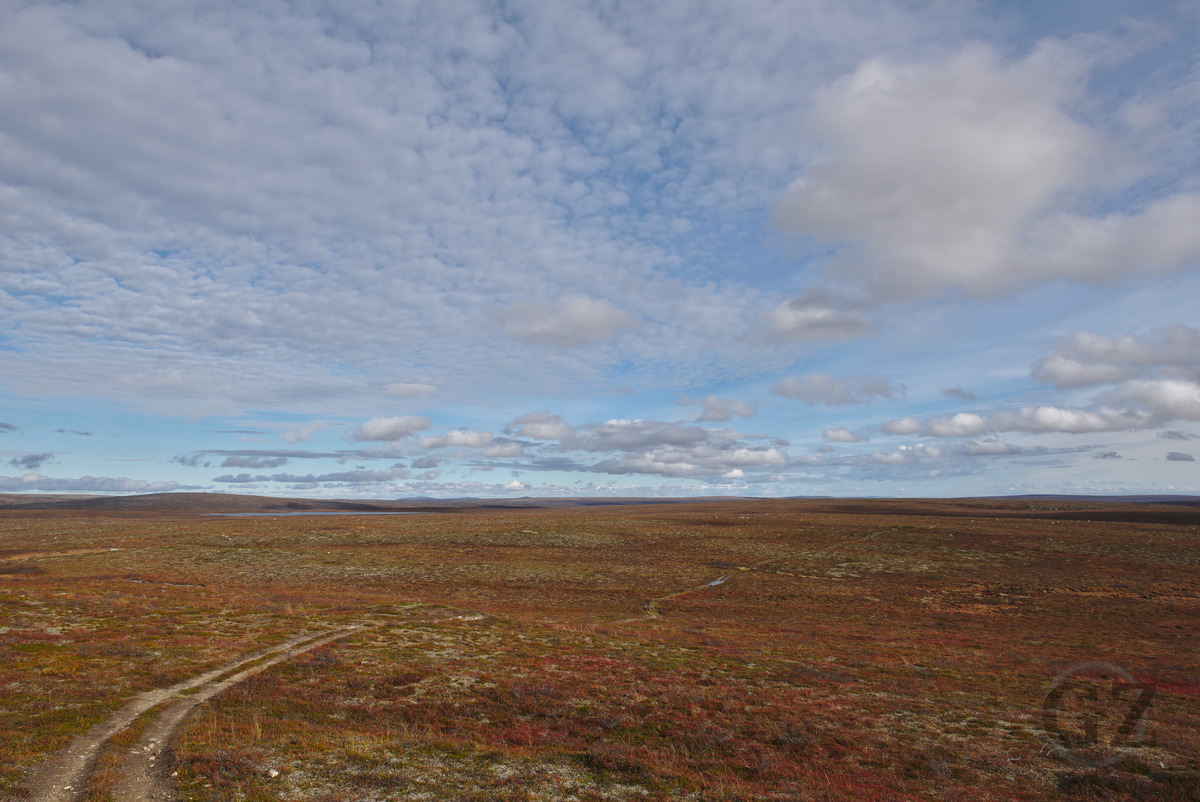 Most of the time it was very cloudy or a bit rainy, yet at least a few hours of sunshine were granted to me. During the night before I left it was raining quite a lot. However, when cycling back the appr. 40km to Kalmakaltio, I once again had a few hours of sun shine. This was particularly pleasant, as I got to enjoy a wonderful view while crossing the fell and tundra area. All in all, I enjoyed a few days in the wilderness area with fresh and local food, despite the rainy weather I had most of the time.